More and more women are starting to get familiar with the idea of self-care—taking care of yourself to ensure that you're okay physically, emotionally and mentally. It's usually targeted to women because we ladies tend to be loaded with the stress of caring for children, husbands, elderly relatives and work demands while not having much left over for ourselves. This can lead to avoidable health and wellness problems, and is a major contributor to depression in women.
If you're ready to get serious about self-care for women, here are a few items that you should invest in. Just order them by importance (depends on your lifestyle) and get one or two items from the list as time goes on!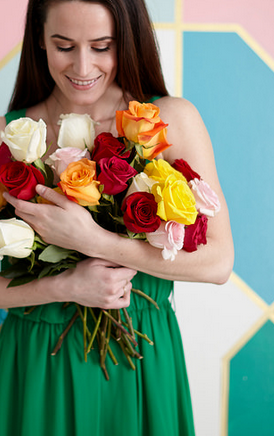 A Good Juicer
Juicing is an activity that promotes a healthy lifestyle. It allows you to get more than your necessary daily amount of vitamins without having to eat loads of fruits and vegetables. It helps boost your energy throughout the day, fights off disease and can even help you lose weight. So get a good juicer that extracts the nutrients from your veggies and fruits while leaving you with an easy clean up process afterwards.
Activity Pedometer or Fitbit Wristband
You may be surprised to learn how many steps you take in a day. Get a pedometer or a Fitbit wristband to keep you informed of your activity level throughout the day. Seeing numbers on a screen may encourage you to walk even more each day to reach a certain level.
Massaging Gel Insoles
If you ask a podiatrist what is the top reason for foot problems, 9 times out of 10 she'll probably tell you that it's your shoes. Your feet are your foundation and should be a top priority for you. Get massaging gel insoles to wear in your heels and work shoes—especially if you spend a lot of time on your feet, or have to walk a far distance daily. It helps by providing cushioning and shock absorption. It also assists in alleviating heel pain. If you're having a problem with calluses, pick up some callus pads. Get a referral for a podiatrist if you have bunions, hammertoes or pain that doesn't go away—these aren't just aesthetic problems to laugh off. Get help, you and your feet matter!
Massaging Foot Bath
Have you ever heard of reflexology? It's the study of the foot-body connection. It says you're your feet can have an effect on just about every part of your body. Reflexologists manage the left and right sides of the body by stimulating the corresponding foot.
If this is true, giving special love and attention to your feet will indirectly do the same for other areas of the body. Get a personal foot bath that has massaging and gentle heat to give direct comfort to your feet with indirect benefits to your whole body.
Cool Mist Humidifier
If you have sinus or allergy problems and feel stuffed up during the day, get a portable cool mist humidifier to use at home or when you're on the road. The cool mist will help with certain nasal and cold conditions. It helps with breathing so that you can get a better night's rest. It may also help alleviate dry skin.
Portion Control Tupperware
If you talk to a nutritionist, many will tell you that weight loss and a good diet isn't as much about what you eat as it is about how much you eat. Get portion control tupperware so that you can accurately measure out the recommended daily portions to lose weight. Be sure to get Tupperware that is dishwasher, microwave and BPA safe.
Quality At-Home Nail Kit
Details matter, and every lady loves having pretty nails. Going to the nail salon can cost up to $50 per visit. Though this is a self-care for women favorite, it isn't always economical. So invest in an at-home gel nails kit (including UV light) or a French manicure press-on kit (they're of a much better quality these days). These will save you a lot of money by allowing you to do your own salon-style manicures that will last for an extended period of time. Some nail kits that you can find at the store will last up to two weeks. Give one a try to find the one that's right for you!
Electronic Foot File for Pedicures

One indication that you're not paying enough attention to yourself is to take a look at your feet. If they're dry, crackly and covered in tough calluses, they need some TLC. Get an electronic pedicure foot file to remove dead skin from your feet. Use it at least weekly to keep your feet smooth and looking well-groomed when wearing heels or sandals.
LED Tweezers
A good tweezer can be an essential part of your beauty routine. But if you tweeze too eagerly and often, you can leave dark marks on your skin. Get a pair of tweezers that has a built-in LED light. This makes tweezing more accurate and less time consuming.
Curlformers Hair Curlers
Having the right hairstyle can give your self-esteem and self-confidence a boost. Curlformers are a must-have if you like to do your hair in curls or beach waves. They're quick, easy to use and must better for your hair than using drying sponge rollers or direct heat from a curling iron.
A Vanity Mirror Set
How often do you take the time to sit down and really look at yourself? Pamper yourself? In the past, women had beautiful vanity mirror sets where they would sit and take care of their beauty needs, including oiling their skin, putting on makeup and pinning up their hair before bed. Invest in your own vanity to make a clear statement to the universe that you matter! Spend at least 15 minutes at your vanity every day to take care of yourself and relax.
Compiled by LovingOurHome.com Staff
* Advice given should not replace that of your doctor or other medical professional. Please consult your doctor before making any significant lifestyle change.
Photo credit: Flickr/proflowers
Did you enjoy reading 11 Self-Care Must-Haves for Women? Well we enjoyed having you and would like to be friends!
This post contains affiliate links.