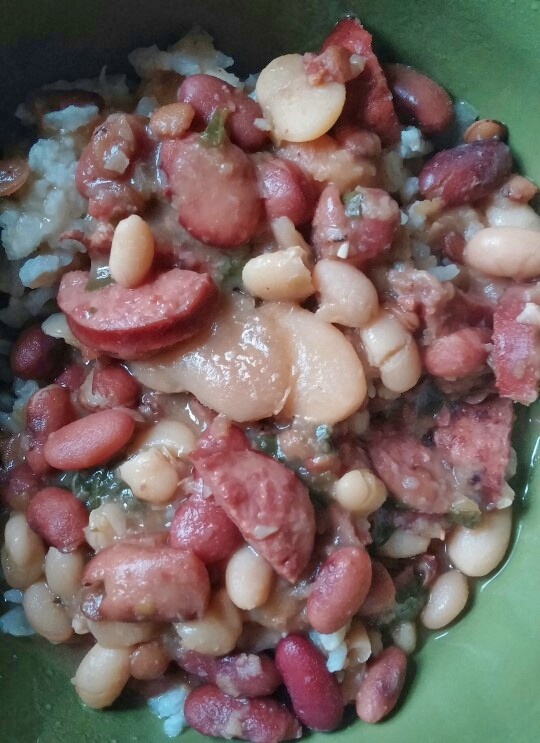 I had a bag of 15 bean soup sitting in my cupboard for the longest time, so I decided to finally use it. It came out so good and so tasty! It was good in that way that you know you're eating something really healthy and antioxidant rich while also tasting delicious, so you want to drink up every bit of the sauce at the end of each bowl (or sop it up with a piece of Italian bread). Here is how I made my 15 bean soup and rice.
**Keep in mind that you need to soak the beans in water overnight or for at least 8 hours. Also, this is a slow cook meal so start it in the early afternoon for dinner.
Ingredients
– 1 pack of 15 bean soup
– 1 package of turkey kielbasa (or your favorite sausage) sliced into small pieces
– 2 slices of bacon for flavor (optional)
– 1/4 cup of olive oil
– 4 handfuls of spinach
– 1/2 thin sliced white onion
– 1 half of a chicken bullion cube
– 3 pinches of 3 Italian cheese mixture (parmesan, romano & asiago)
– seasonings (a pinch of turmeric, salt, pepper, cayenne pepper, paprika, garlic powder) – start with about a teaspoon of each (other than the turmeric) and add as needed to your taste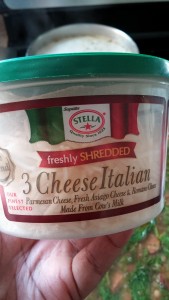 Instructions
Soak the beans in a pot of water for at least 8 hours or overnight. Pour out the old water and boil the beans in a separate large pot of clean water (fill about half the pot). Add the rest of your olive oil. Add all seasonings and the half a cube of chicken bullion.
Fry the bacon, then remove it and chop them up into smaller pieces. Remove the bacon grease from the pan and add olive oil. Fry the kielbasa or your sausage of choice until it's browned with your sliced onions. When they're cooked and tender, add that mixture and the chopped bacon to the boiling pot of beans.
Allow the beans and meat to cook on medium-low heat for about an hour. Then add your spinach, mix into the soup and allow to slow,cook on low heat for another hour or longer. About a half an hour in as it's thickening, add your 3 pinches of 3 Italian cheese mixture. Taste the soup to see if you need more seasoning. (If you like it a bit thicker, add a bit of corn starch mixed with water.)
Serve over garlic rice.
Enjoy!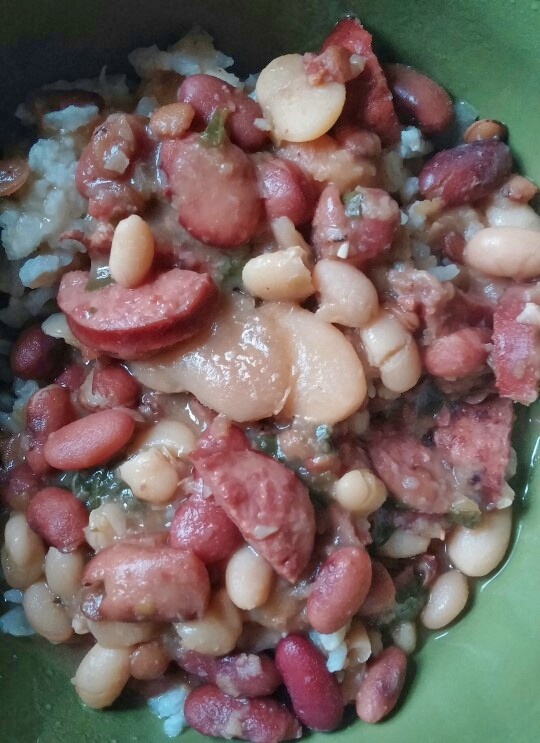 Posted by Jasmine
Did you enjoy reading 15 Bean Soup and Rice Recipe? Well we enjoyed having you and would like to be friends!
This post contains affiliate links.