Looking for a fun present to give your kitty on her birthday or during the holidays? Here are 3 fun cat gifts that your pet will absolutely love.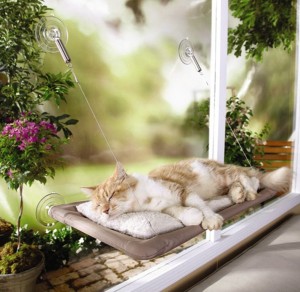 Sunny Seat Window-Mounted Cat Bed
Does your kitty love to spend time in the window, sun bathing? A Window Mounted Cat Bed will quickly become his favorite place. It suctions to the window and keeps him suspended above the window sill. You know how much cats love to be in high vantage points — if you have multiple cats, get one for each window.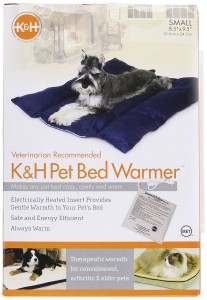 K&H Pet Bed Warmer
Cats love to be warm and comfortable just as much as we do — that's why they love to snuggle up next to you so much. If you add an indoor Pet Bed Warmer to your cat's bed, you'll probably find that he spends more time there than tangled up in your covers! Just plug it into a standard outlet, and it will warm up to about 102 degree (a cat's ideal temperature).
SmartyKat Hot Pursuit Cat Toy Concealed Motion Toy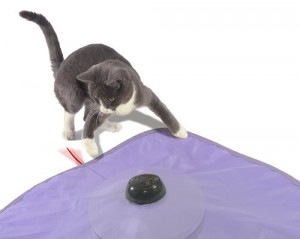 Cats are natural hunters, which is why they are obsessed with toys that move on their own. The Hot Pursuit Cat Toy Concealed Motion Toy is a fun mechanical toy that operates on a couple of batteries. A little "tail" randomly moves in either direction, mimicking that of a smaller animal and giving your kitty hours of fun. Four speeds available.
Did you enjoy reading 3 Fun Cat Gifts that Your Kitty Will Absolutely LOVE? Well we enjoyed having you and would like to be friends!
This post contains affiliate links.