My kids and I always enjoy the fun and festivities that come along with the Easter holiday.  I'm always looking for new ways to spruce up our "normal" festivities to include fun games that everyone of all ages will enjoy.  Here are three 3 fun Easter ideas for your family to enjoy this year.
1- Glow In The Dark Easter Eggs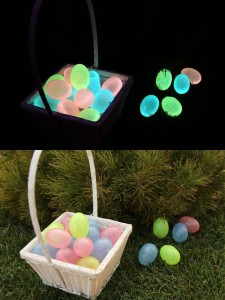 Here's a fun and original Easter idea for the family. Instead of doing your Easter Egg hunt in the daytime, why not have the hunt in the wee early hours of the morning, before sunrise, when it's still dark, in your backyard!  These Easter eggs glow in the dark so they're easier to find! They come 12 to a pack.
2- Easter Photo Prop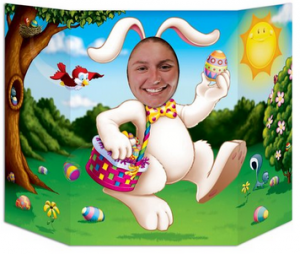 One way to have some Easter fun with your family is to have a photo shoot! This photo prop allows you to take special pictures with your kids and create memories that will last a lifetime.  It depicts the Easter bunny in a beautiful spring scene surrounded by birds and colorful Easter eggs. Have your children put their faces in the cutout to take a picture for Instagram or Facebook!
3- Talking Easter Egg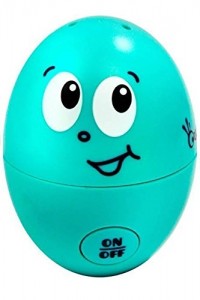 I love this idea! Basically, it's a talking egg that gives the little ones clues on how to find their Easter eggs.  It's just an added layer of excitement for them. In my experience, it's usually the really young ones who get frustrated when they're unable to find eggs during the hunt, so this will help them out. The batteries are even included with purchase.  So all you have to do is find a great hiding spot! The come in a variety of cute Easter colors including blue, pink and yellow.
Posted by Eve
Did you enjoy reading 3 Fun Easter Ideas for Your Family to Enjoy? Well we enjoyed having you and would like to be friends!
This post contains affiliate links.