Home stereo systems have really changed — there has been an explosion of new technology in just a short period of time.  No longer do you need a bulky home stereo system with large speakers to enjoy music at home.  Nowadays, most people have an iPhone or iPod that stores your music or at least allows you to access hundreds of music stations from your device.  I decided to catch up with the times and search for an affordable, slender and stylish docking system to play and enjoy my music.  I searched on Amazon.com and here are 3 Good iPhone/iPad Docking Systems that I found that cost under $75.
I like this affordable tabletop docking system because it is a docking system and a clock radio.  Sony has been a well known brand for electronics for many years.  So I believe the sound will be outstanding!
iLuv Aud 5® Premium High-Fidelity Full-Range Lightning Dock and Speaker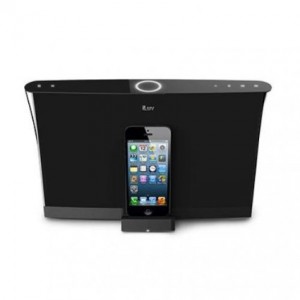 I really like this iLuv docking system. It's the basic desktop device that someone with an iPhone would be looking for. It has high fidelity speakers, a passive radiator and should easily fit right in with your room's decor.  The sound comes from four locations on the speaker for the best audio.
Craig Tower Speaker Docking System for iPod iPhone iPad, Digital FM Radio with Aux In, Black (CHT910)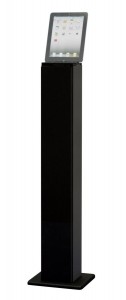 This tower docking system has some great reviews.  It not only works with the iPhone but is compatible with Android tablets/ Smart Phones and a whole lot more. It's ideal for a get-together — it's easy to interchange your device with your friend's devices when you have a gathering at your house.
AR+SOUND AR1004BK Bluetooth LED Lights Tall Tower Stereo Speaker System with Built-In Radio, Docking Station and Remote Control (Black)

This tower stereo system looks like it sells out often, and has pretty good reviews. It has four separate (visible) speaker locations and is compatible with wide variety of devices, including iPhones, Android phones, Galaxy smartphones, MP3 players and even the Amazon tablet. It also is compatible with Bluetooth technology. The attractive LED lights make it perfect for a big party with friends!
Since I'm looking for an iPhone/iPad Docking Systems under $75 that I can take around the house with me, I'm look at the first option (iLuv Aud 5®) for my home. Happy shopping!
Did you enjoy reading 3 Good iPhone/iPad Docking Systems Under $75? Well we enjoyed having you and would like to be friends!
This post contains affiliate links.