When it's time to grill, sometimes you feel like getting a little creative. A regular burger is great, but it's just…. regular. Here are three deliciously different ideas for making an amazing gourmet burger for grilling.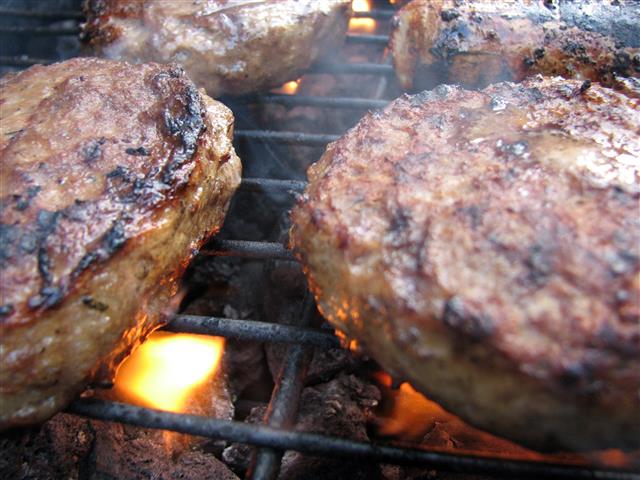 Chorizo and Mexican Cheese Burger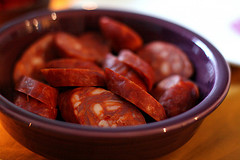 This burger is sure to delight people of all ages–it's like eating a Mexican meal on a bun. Add Mexican seasoning to the meat including chili powder, cumin, salt, pepper, garlic powder and onion powder. Mix everything up well. Remove chorizo sausage from casing, cook thoroughly and drain excess oil. Allow it to cool. In the meantime, make two medium sized patties. Place one of the patties in the palm of your hand and create a well or depression in the middle. Add some chorizo and shredded Mexican cheese to the center. Place the other patty on top and pinch edges to create one big burger. Grill and serve on a toasted brioche bun with salsa or pico de gallo.
Mushroom and Gouda Cheese Burger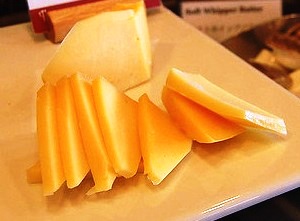 This is a great burger to make if you want something classic with a touch of sophistication. The Gouda cheese will give your burgers a wonderful smokey flavor. First, add salt and white pepper to the meat, then mix well. Slice mushrooms and chop Gouda into small chunks. Again, make two patties remembering that they will come together as one. Place one of the patties in the palm of your hand and create a depression. Add the mushrooms and Gouda to the center generously and pinch the edges closed for grilling. Serve on a toasted ciabatta or asiago roll with a bacon topping, dijon mustard and a drizzle of steak sauce.
Mediterranean Burger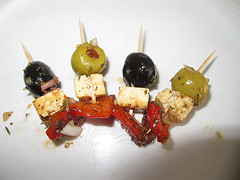 Here's a burger idea inspired by Mediterranean style cooking. It's simple to prepare and contains a lot of flavor. Add salt and Greek seasoning (here's an example) to the meat and mix thoroughly. Make your two patties again, make a depression in one and add sliced black olives, crumbled feta cheese and fresh chopped spinach to the center. Place the other patty on the top and closed up the edges carefully. Grill and serve on toasted focaccia bread, a pita pocket or asiago roll with a slice of fresh tomato, tzatziki sauce and a drizzle of extra virgin olive oil.
All of these burgers will impress you, your friends and your family. Maybe this year you'll finally be crowned "The Grill Master."
Tip: When you're buying ground beef for burgers, check the package for the meat to fat ratio.Your ground beef should be a minimum mix of 80% meat and 20% fat. This will yield a nice juicy burger.
Tip: You might choose to replace the ground beef with ground turkey for a lighter option.
Tip: Allow the meat to grill on both sides and do not press down burgers when on the grill.
Enjoy these gourmet burger ideas for grilling!!!
Posted by Eve
Photo credit: Flickr/ladymissmarquise, Flickr/u-suke, Flickr/go2net
Did you enjoy reading 3 Gourmet Burger Ideas for Grilling (Stuffed with Goodness)? Well we enjoyed having you and would like to be friends!
This post contains affiliate links.