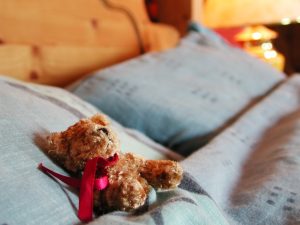 Everyone has those mornings when they just don't feel like getting up out of the bed. Maybe it's because you had a hard night of partying the night before. Maybe it's because you only fell asleep two hours before the alarm clock went off. In my case it's usually because I'm stuck in a really good dream that I just don't want to end.
But you do have to get up at some point to get things done. So here are a few tips for how to inspire yourself out of the bed on these tough mornings. Up and at em!
Wake Up to an Audiobook
I adore audiobooks. I am listening to an audiobook now while writing this blog post. Audiobooks can inspire educate and motivate you which is why it's a great way to wake yourself up in the morning. When your alarm clock goes off, press snooze once and immediately turn on your favorite audiobook. Loud.
Check Your Email
The great thing about smart phones is that you receive your emails all day long even while you're sleeping. One way that I get alert enough to wake up on a tough morning is to wrap my smart phone and start browsing the emails that I've received thus far. You may see in email that is urgent or important enough to make you sit up and started doing some work.
Talk to God / The Universe
Another great way to wake yourself up in the morning is to have a conversation with a higher power, which I call God. Even if you're not a "religious" person, you can still have a conversation with the Universe or yourself about what you want to accomplish that day. Say positive affirmations out loud about how great everything will be — you might be surprised when it comes true.
Call or Text Someone You Love
One of the best ways to get inspired to get up out of bed in the morning — even when you've just had a tough night — is to call or text someone you love (who is likely to respond of course) and start a conversation. A laugh, joke or news from a loved one is just what you need to break free from the dream world and start your day.
Try out these tips to wake yourself up in the morning. Sleep is awesome, but when you wake up bright and early to start your day you feel encouraged, motivated and energized.
Did you enjoy reading 4 Tips to Wake Yourself Up in the Morning? Well we enjoyed having you and would like to be friends!
This post contains affiliate links.