My cats are rambunctious, have been since they were little kittens and not much has changed now that they're 8 years old. They manage to track litter all over the room where the litter box is, so a mat is a necessity to minimize the need for regular cleanups.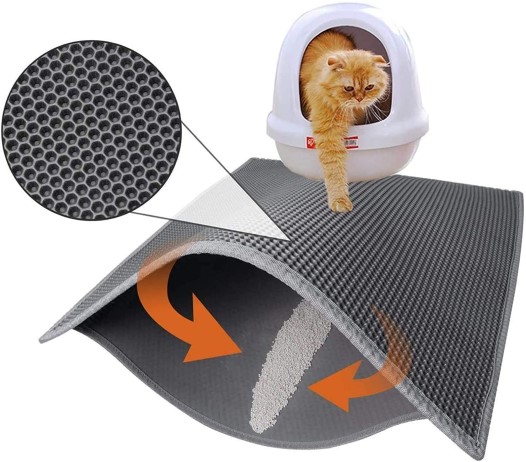 This cat litter trapper mat is a great value for the money, considering that you not only have a way to trap litter particles before they can make it to the floor or carpeting, but you also can recycle that litter and pour it back into the box if you choose. The honeycomb holes are the perfect size for litter capture and to allow them to scratch if they feel so inclined. The material is very strong, so you can count on keeping this mat for a year or more.
Did you enjoy reading
A Convenient and Durable Cat Litter Trapper Mat
? Well we enjoyed having you and would like to be friends!
This post contains affiliate links.