This recipe for Asian-Inspired Pork with Brown Rice is packed with Asian flavors that are sure to stimulate your taste buds. It's a meal that will taste like you're enjoying it at a top Asian restaurant.
1-2 Lbs pork (you can use pork loin, pork ribs, chicken or even steak)
2 tablespoons of Olive oil
1/4 cup sesame oil
1/4 cup fish sauce
1/4 cup hoisin sauce
1/4 cup soy sauce
1/4 cup oyster sauce
3 tablespoons brown sugar
One medium piece of ginger grated and peeled
Three large garlic cloves
One stalk of lemongrass peeled and coarsely chopped
One cup of brown rice made with chopped scallions
Instructions
The meat needs to marinate for one hour. For the best results, marinate meat overnight in a sealed flat container. Begin by adding all spices except the olive oil to either a food processor or blender. Blend until all ingredients are combined. Place the meat into a container.
Now poke holes in the meat with a knife or fork. Make plenty of holes in the meat so the marinade can seep in. Then pour the entire marinade over the meat. Let meat sit for 30 minutes then flip over, cover and put back into the refrigerator.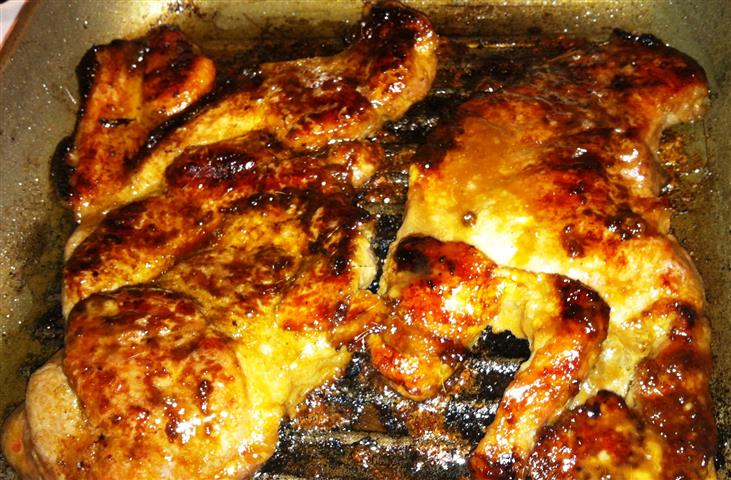 To cook the meat, place it on a grill or skillet on medium high heat. Add 2 tablespoons of olive oil. Carefully placed me into skillet. While cooking, pour half of the marinade on the meat. Repeat this step when you flip the meat over. Allow the meat to cook for 3 to 4 minutes on each side. Be aware that the sugar will make the meat caramelize and brown, so don't worry.
Serve this Asian-Inspired Pork with Brown Rice and chopped scallions. For added flavor add a half of a teaspoon of soy sauce to the rice.
Enjoy!
Posted by Eve
Did you enjoy reading Asian-Inspired Pork with Brown Rice? Well we enjoyed having you and would like to be friends!
This post contains affiliate links.