I'm convinced now. Avon Skin So Soft is one of the best mosquito repellents.
After hearing about the recent mosquito concerns, I knew that it was even more important to protect myself and family from potential mosquito bites. Products advertised in stores don't always work. In fact, if you go to some regions, like the South USA, bugs look at common mosquito repellent sprays like seasoning on their "meal." So I decided to go back to an old-school, throw back solution for keeping mosquitoes off of you: Avon Skin So Soft bath oil. This has been the most effective solution for me this summer — especially since I do a lot of gardening.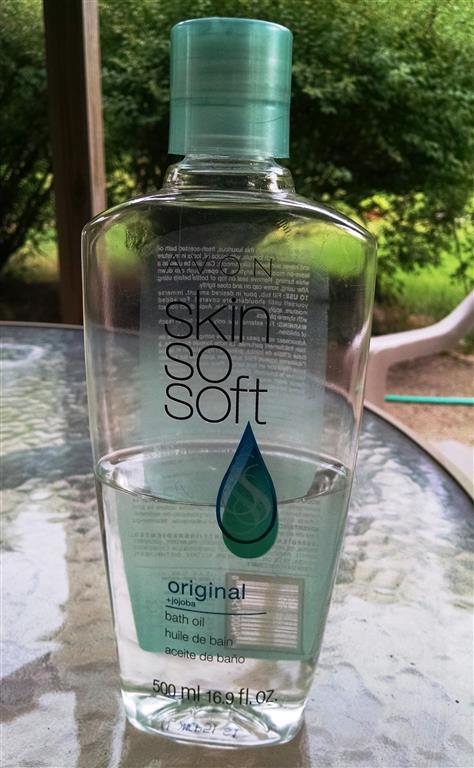 Benefits
– effective mosquito and gnat repellent (I guess they don't like the smell)
– makes skin feel soft and conditions skin
– gives off a clean refreshing smell
– often safe to use on or around animals
– less harmful than other products on the market; more natural
I used this product as a teen and now will continue to use it as an adult every summer. After using it I began to notice that when I came back into the house after a long day, little to no bites. Just smooth skin. I definitely feel more protected when out in the yard working. It's important to slather the oil on liberally on every area of your body–including under your shorts. Spray or rub some on top of your pants or shorts as well because sometimes mosquitoes can bite through the fabric. Skin So Soft might not be 100% effective, but I've found it to be more effective than other brand name repellents.
When visiting an aunt who lives in the deep south where temperatures sometimes reach over 110 degrees, she confirmed that she uses Avon Skin So Soft for protection from mosquitoes. I've now passed this suggestion to my family and friends so that they can also be protected.
I totally recommend using Avon Skin So Soft to manage concerns about the Zika virus and also just to enjoy the summer bug and bite-free. It comes either in a large 24 ounce bottle or in a smaller spray bottle (I prefer the oil you can rub on). I give this product 4.5 stars out of five.
Posted by Louise
Did you enjoy reading Avon Skin So Soft – One of the Best Mosquito Repellents? Well we enjoyed having you and would like to be friends!
This post contains affiliate links.