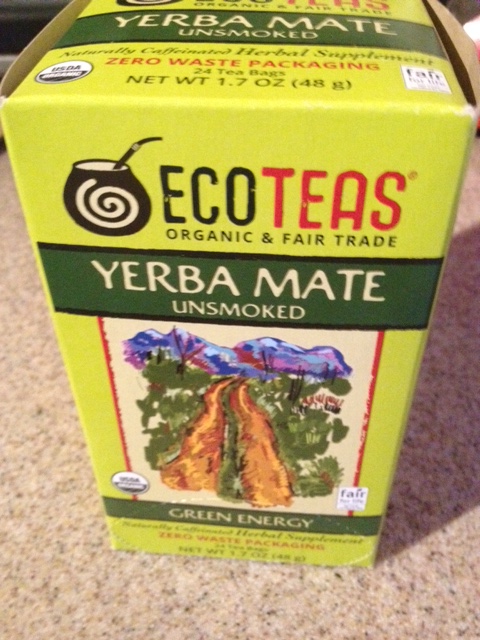 Lately I've been testing out an array of teas. I want to gain more energy in a natural way to help me get me through my long days that require a lot of thinking and writing. I've opted for energy drinks in the past, but they are full of caffeine, sugars and chemicals. Plus they are expensive to maintain on a smart budget.
So I tried a product called Yerba Mate Unsmoked Green Energy Tea. It can be consumed hot or cold (think of a summertime tea).
Benefits
certified 100% organic & sustainably grown with fair trade
provides natural energy, raises metabolism, regulates appetite and aids in digestion
full of necessary antioxidants, minerals, amino acids and b vitamins
yerba mate's main ingredient is mateine — it assists with mental and physical stimulation
affordable (you can get 24 tea bags for about $4)
quick steeping, strong and robust taste
Yerba Mate Unsmoked Green Energy Tea comes from the rain forest of South America and is the national drink in Argentina, Paraguay and Uruguay. It's not my favorite tea, but some days I have a craving for it. The only way I can describe it's taste is "robust." I do feel a little burst of energy when drinking it — especially after a couple of cups. The brew can be added to smoothies and other drinks for a quick antioxidant boost.