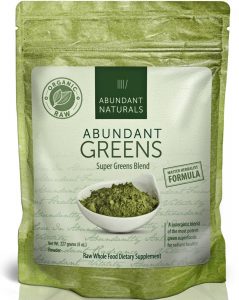 Every winter I always need a boost of energy to combat the depressive scenes of winter — I think they call it the "winter blues" because you don't get enough sunshine.  So, I went on a hunt to find a healthy, non-caffeinated and all natural way to boost your energy. Here's what I found:
Green Superfood Powder
The first product that I found was a raw organic green Superfood Powder.  It can be put into your daily smoothie or just mixed in with water.  It includes vitamins, minerals, probiotics and anti-oxidants to help improve low energy levels.  An added bonus is the 100% money back guarantee if it doesn't quite do the job.