The dining area of a house is often a neglected area of the home, even when cleaning your home. It is so simple to arrange that you barely think about it when planning the home's decor. After all, what does it really need? A table and a few chairs. Sounds simple enough, so that's why many people don't spare a second thought when organising it.
Here you'll find a few simple tips for creating a cozy and comfortable dining area. These changes might not seem like they're making a big difference at first, but when you and your family or your guests sit down for a nice dinner in your dining room you'll notice that it feels much homier and more inviting.
Use lighting to set the mood.
Lighting helps sets the mood for a good dinner. For instance, if you're having a nice family dinner, you want standard room lighting (about 60 watts incandescent, and 13 watts for an energy efficient fluorescent bulb), but if you are having a romantic dinner, you'll need a dimmer incandescent bulb of about 25 watts. If you're having a dinner party gathering with friends, go for a brighter light to help keep the room energetic. (Tip: you might want to hire someone to clean your carpet before inviting guests over under a really bright light!)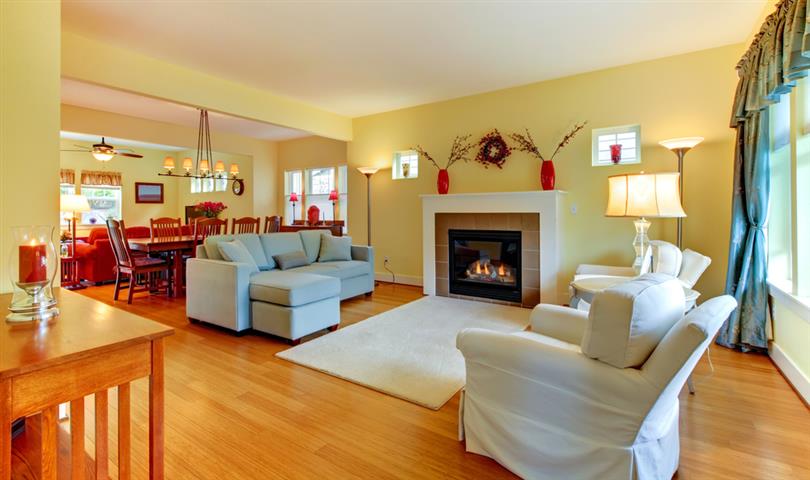 Add cushions.
Don't immediately assume that your chairs are comfortable for everyone. Add a sitting cushion to every chair. You might even buy a seat cushion that has both a back and bottom for the ultimate comfort.
Experiment with tableware.
The tableware you use in your dining room can really make your dining area look inviting and attractive. Buy a few different table sets and take out new pieces for every special dinner. Mix and match your tableware (including utensils, plates and napkins) to create interesting combinations.
Make a few quirky changes.
Add decorations to your dining area that will add to the mood. Try a heavily scented seasonal candle, or a flower pot with an exotic flower as the centerpiece on your table. Make thematic changes in the décor when you are inviting friends in and make use of all the décor-related gifts you have ever received from them. The items you add to your dining room will probably be conversation starters.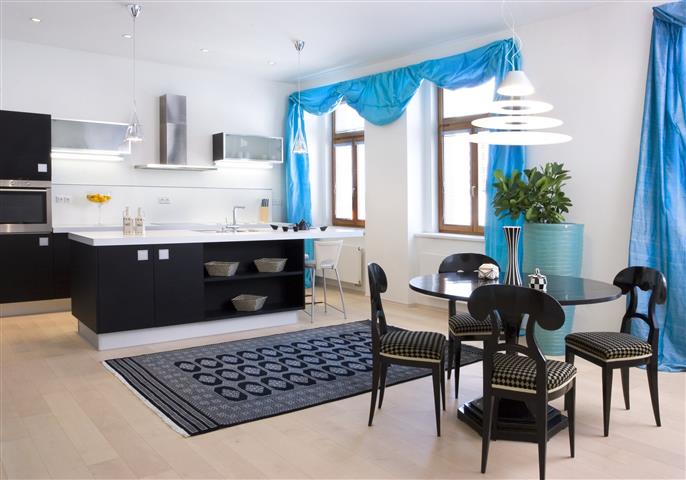 Experiment with different table covers.
Your table covering is like a canvas for your dining area. Choose table cloths of varying styles, designs and colors to complement the room's décor. Choose your table coverings depending on the holiday or time of year—for instance, for Thanksgiving you might get a tablecloth designed with leaves or cornucopias.
The next time you get your home and carpet cleaned, use these five easy tips to re-organize your dining area in time for your next big dinner with family or friends.
Guest Post by Heather Roberts
Did you enjoy reading Create a Cozy and Comfortable Dining Area in 5 Easy Steps? Well we enjoyed having you and would like to be friends!
This post contains affiliate links.