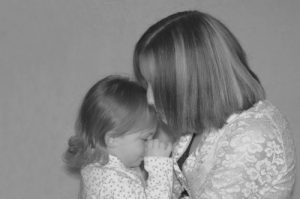 Dating as a single parent can be a lot more challenging than it first seems. I had experienced several dating failures — dating experiences that I believed were going to turn into serious relationships. My problem was that I introduced my children to my mate and was concerned about there emotional well being. I wanted them to mature and have healthy dating experiences of their own.
Since most of their behavior is learned from what they see and experience, I had to make drastic changes, immediately. So for me, the best way to devise a plan, was to ask myself two very important questions, answer them and then follow those answers to utter perfection. The questions were:
1- When do I discuss with my children that I am dating?
2- When do I tell my date, that I have children?
After hours of contemplation, I realized the answer to both my questions. The first questions answer was to only have a discussion with my kids when I was secure that the "dating" had successfully transitioned into a relationship. Then and only then, introductions would occur.
As for the second question, I made the decision from my heart. I am proud of and have unconditional love and respect for my children and I would NEVER exclude their existence in this world. So at each first date I would speak of my children with great admiration. I would then discuss my boundaries with regards to my children, should the dating turn into a serious relationship.
I found that by making these changes, I became more comfortable and secure when dating. I also developed confidence, that I could maintain a life outside of being a mother.
Posted by Eve
Did you enjoy reading Dating As a Single Parent? Well we enjoyed having you and would like to be friends!
This post contains affiliate links.