Before the mid-2000s, home buyers were excited, optimistic and eager to embark on the challenge of home ownership. But when the real estate bubble burst, as many predicted it would for years, many of these homeowners were hit with unprecedented home value losses.
So the question now is does it still make sense to purchase a home in today's real estate climate? Is owning a home still an American dream or a potential nightmare?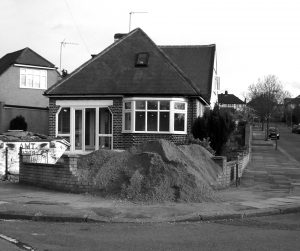 Have the Prices Hit "Bottom?"
The first issue to explore when deciding if it still makes sense to buy a house now is if the real estate prices in your area have bottomed out or if the prices are at least close to the bottom. Examine the historical market prices of homes in your chosen area on a site like Zillow. Did the average prices make a steep decline and then remain steady for a year or more? Is it still on a decline? If yes, that may be an indication that the prices are as low as they will go and it is a smart decision to buy. Consult with a reputable real estate agent from that area before making a final decision—they are more familiar with trends than the average buyer.
Examine Your Unique Situation
The next question to ask yourself is if your unique situation is ideal for buying a house. If you have a family with several kids who need a stable place to call home then yes, buying a home might be a wise choice. When you rent a home you are at the mercy of a landlord. You can be uprooted at any time if the owner decides to sell or raise the rent beyond what you can afford.
On the other hand, if you're a single person with no kids who is still figuring things out in your life, buying a house may not be the wisest choice. Your opinions on what is the right move for you can quickly change just a couple of years or even a couple of months from now. So keep that in mind before you commit yourself to a long-term mortgage—it might be wiser to rent for a year or two more before you decide that you want to plant your flag in that one place for 10 to 30 years.
Take Your Time
If you're unsure about whether it makes sense to buy a home at this time, do your research and take a close look at your personal situation. In the meantime save as much money as possible, take your time with the decision and observe trends in your area of interest before starting the process.
Did you enjoy reading Does It Make Sense to Buy a House Now?? Well we enjoyed having you and would like to be friends!
This post contains affiliate links.