One of my favorite desserts to enjoy after a long day is a chewy homemade chocolate chip cookie.  Yet, as I get older I find myself wanting to lessen the amount of refined white sugar that I consume in my homemade baking products.  I have been told that you can use a natural sugar substitute, but I was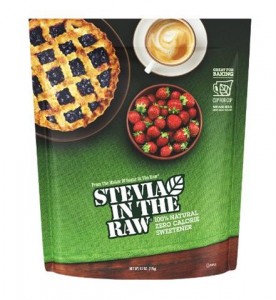 concerned about how it might change the taste of my cookies.  I finally decided to give it a try anyway using Stevia. It's a sugar alternative that is surprisingly affordable.  I was pleasantly surprised at how lightweight the package was in comparison to the weight of white refined sugar.
When I returned home, I was anxious to start baking with Stevia. The results were great — I was amazed that when I used the Stevia in the recipe it did not change the taste, texture or awesomeness of my cookie! Here is the recipe I used:
Ingredients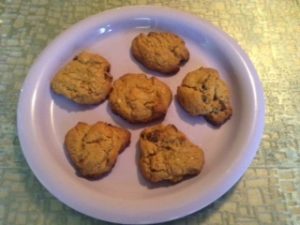 2 Cups All Purpose Flour
1 Teaspoon Baking Powder
1 Teaspoon Salt
1/2 Cup Semi- Sweet Chocolate Chips
1 Cup Light Brown Sugar
1 Cup Stevia Sugar in the Raw
1 Stick of Butter (melted or softened at room temperature)
1 Egg
1 Tablespoon Vanilla
Instructions
In a large bowl add:
Butter
Stevia Sugar
Egg
Vanilla
Mix well with a large spoon and set aside
In a medium bowl add:
Flour
Baking Powder
Salt
Mix well
Add dry ingredients to wet ingredients and mix
Add chocolate chips
Cookie dough should form into a ball.
Cover dough and refrigerate for at least 30 minutes
Preheat oven 350*
Remove dough from refrigerator and use a ice cream scoop to place dough onto non-stick cookie sheet
Bake for 10-13 minutes
Enjoy your homemade chocolate chip cookies made with Stevia!
Posted by Eve
Did you enjoy reading Homemade Chocolate Chip Cookies with Stevia? Well we enjoyed having you and would like to be friends!
This post contains affiliate links.