As a Generation X person, I am doing my best to stay up to date with today's advancing technology.  I realize that if I don't, it may be harder to catch up later on.  So my latest tech endeavor was to learn more about how to use audiobooks on my phone and computer instead of buying books.  After getting familiar with the Audible.com site, I found that modern audiobooks are a very affordable and useable way to get motivation, inspiration and entertainment on a daily basis.
My First Audiobook
My first audiobook purchase was a crime drama novel.  It was about 3 hours long and kept my attention.  I quickly realized that the narrator's voice was important to assisting my imagination.  When I am listening to a book, I like to let my imagination run wild to create what I think is happening in each scene, and what the characters look like.
Multitasking while "Reading"
The next benefit that I found about audiobooks is that they allowed me to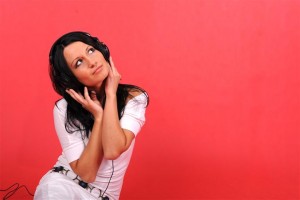 multi-task.  I could do other things while listening, whereas with a paperback I have to stop everything and focus on the pages. For instance, I can listen to an audio book on my phone using the Audible app on my daily journey to work or during a workout.  It helps me to relax while in traffic or while in the presence of others.  When I get home, I can listen to the book while I prepare my dinner.  And of course, now my absolute favorite pastime on weekends is to listen to my book while I tidy up my house.
A Break for the Eyes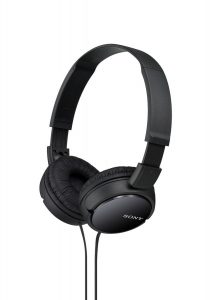 The third thing that attracted me to audiobooks is that it gives my eyes a rest. I find that after working and staring at a computer for eight hours, my eyes are so tired of focusing.  With an audio version, I now just get comfortable on my sofa, put on a pair of headphones, close my eyes and enjoy the story.  It really helps me to unwind after a difficult or stressing day at work.
Instant Gift Idea
Audiobooks also make great last minute gifts. You can either send a membership to someone who really enjoys reading novels or inspirational and motivational books, or you can pick one book that they'll like and send it to them instantly (when checking out, just click "buy for a friend.")  The Audible site allows you to send the gift via email so that the recipient can download and listen to the book instantly. With a paperback version she would have to wait days or even weeks to get the gift.
I've learned that I can save a lot of money and time by simply sending the people I love audiobooks as gifts, which makes my life a lot easier around the holidays. The trick is finding a book title that they will really love.
In summary, I most definitely recommend learning how to use audiobooks on Audible.  It has brought relaxation to my daily routine.  It's simple to use and can be enjoyed with ease by readers of all ages.
Posted by Lorraine
Did you enjoy reading How I Fell in Love with Audiobooks? Well we enjoyed having you and would like to be friends!
This post contains affiliate links.