Whether you have pets or not, musty odors can find their way into your carpets or area rugs. The removal of these odors requires a little effort, but is well worth it compared to the cost of replacing your carpets. Here are a few ways that you can eliminate these odors before spending hundreds on a brand new carpet at your local home improvement store.
Vinegar Mist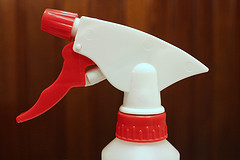 Removing a stubborn, musty odor that has set into your carpet fibers can be a challenge, but it's not an impossible feat. You can accomplish the removal of odors with a common household ingredient. Purchase an extra large spray bottle that has a "mist" setting. Add 1 part white vinegar to 3 parts water. Spray your entire carpet with this solution liberally and refill it necessary.
Your house will smell like vinegar for a while, but the smell will soon leave. Allow your carpet to fully dry for at least 24 hours. When carpet is fully dried you can add a fragrance easily in the same way. Add 1-2 tablespoons of either vanilla, orange or lemon extract to an empty spray bottle and fill the bottle with water. Spray the mixture over the entire carpet again using the "mist" setting. You want the carpet damp, but not soaking wet. Again allow the carpet to fully dry for at least 24 hours. You may be very pleased with the new scent.
Baking Soda Tip for Musty Carpets
Baking soda is a natural deodorizer. It absorbs bad scents from the carpet so that you can easily remove them. So just sprinkle baking soda onto the carpet liberally. Allow the baking soda to remain on the carpet for at least two hours to absorb the odors. Then slowly vacuum the entire area. Do this at least twice per month to keep the funk away. This product (Arm & Hammer Pet Fresh) is great for carpets if you have pets (I've seen a version of it at Dollar Tree).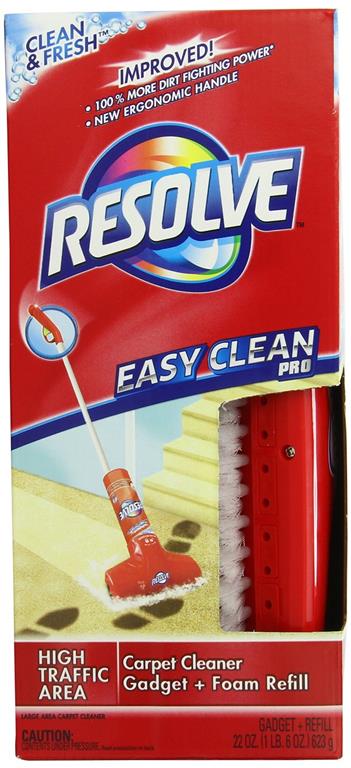 Foam Carpet Cleaning Solutions
Foam carpet cleaners are also available on the market that basically do the same job as baking soda. Just allow the foam to totally dry and absorb the odor, and then vacuum. Running a hard bristled janitor's broom over the carpet might help the process of pulling odor and dirt out of the fibers before vacuuming.
Resolve sells an easy-clean carpet system for about $20 that includes the foam and upright cleaning brush. It may take a while to clean a large carpet with it, but it's a good way to get some exercise.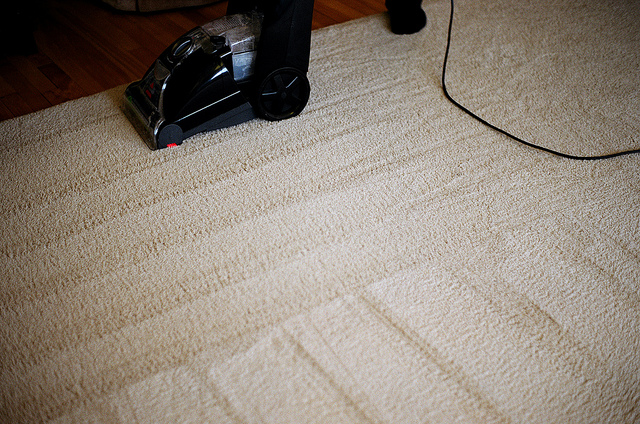 The best way to thoroughly rid your carpet of a musty smell and give it a good cleaning is to use a carpet shampooer. The carpet cleaning machines that you might find at a department store are pretty expensive, but Amazon sells a few for under $100 (like this one and this one). You can also rent one at a grocery store once or twice per year. Use a vinegar solution or another cleaning solution to thoroughly clean and deodorize your carpet.
When the dirt and grime is completely removed from the carpet after shampooing, there is one last step. A "trick" to totally removing odors from your carpet and replacing them with a fresh scent, is to add a capful of your favorite liquid fabric softener to the cleaner reservoir and add warm water. Redo the carpet as if you are shampooing. By doing this you will not only soften the fabric of your carpet, but also create a long lasting fragrant aroma throughout your home. (You can also put 1/2 of a cap of fabric softener in a large spray bottle filled with water and spray it manually about 6″ away from the carpet.)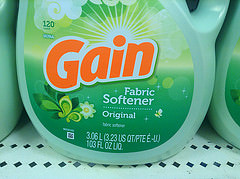 Good luck getting that musty odor out of your carpet!
Posted by Lorraine
Photo credits: Flickr/anneh632, Flickr/flossyflotsam, Flickr/jeepersmedia
Did you enjoy reading How to Clean and Deodorize a Musty Carpet? Well we enjoyed having you and would like to be friends!
This post contains affiliate links.