Many of us have had the unfortunate experience of losing a loved one. Whether it be a parent, sibling, niece, nephew or pet, there is inner pain that hurts to the core of your soul. The problem one faces when mourning is, how do you restart your life pain free? Meaning, when is it alright to have fun, feel good again, smile or laugh?
Experts say that there are five stages to the grieving process when there is a loss:
1- Denial/Isolation
2- Anger
3- Bargaining
4- Depression
5- Acceptance
The first stage is explained as a temporary response during the onset of the death, that is said to be a normal defense mechanism for all. Personally, I believe that to isolate yourself will only worsen the depression that a person feels, so try not to spend too much time alone. Just find a person that cares for you to sit with you even if you sit in silence.It may even help to go to a church or other place where you feel comfortable and welcome to be around others.
The second stage is when your anger is misplaced and directed towards family, strangers or on the deceased. What helped me not have anger towards anyone was the fact that I was surrounded by nothing but love. So if you are surrounded by negativity, remove yourself from their misguided energy and remain near people who are positive.
The third stage is generally when you begin to question if there was anything you could have or should have done to prevent the death. To me, it is a normal behavior to have. Following my own family loss, I instead remained focused on the love that I felt for the departed my entire life. It helped to ease the pain.
The fourth stage is when you experience sadness and regret. Sadness, is an emotion that no one enjoys. Yet, it was a vital part of my healing process. I felt more saddened by not being able to visit my loved one again alive and regretted the fact that I felt the death was sudden.
The fifth and final stage is where you begin to heal and move forward with life. This can take weeks, months or even years to happen completely.
Since every person's emotional wellness during the grieving process is different, I don't know if all people experience all five stages in that order. I myself, did not, but I was witness to other family members going through all five stages in order. I believe the relationship that each specific person had with the departed tells how a person will mourn.
Dealing with the loss of a loved one definitely isn't easy. I think the most important aspect to remember is that the memories of the loved one will never fade. When you are able to experience a positive memory and laugh is when I feel that the recovery process begins.
It's important to realize that no one is immortal — we have to appreciate and love life to its fullest while we're here. This is the message that a deceased loved one would probably want to share with family and friends if it were possible.
BIG HUG
Posted by Lorraine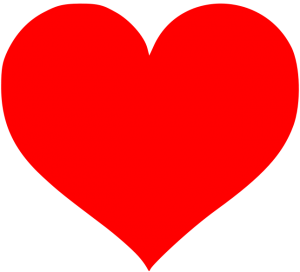 Did you enjoy reading How to Cope With a Traumatizing Loss of a Loved One? Well we enjoyed having you and would like to be friends!
This post contains affiliate links.