Though this shower head may not give the desired water pressure I would LOVE to have (the feeling of tiny beads raining on my skin like a gentle massage), it has significantly increased the flow compared to my old one. I can feel more comfortable getting into the shower and washing my hair now.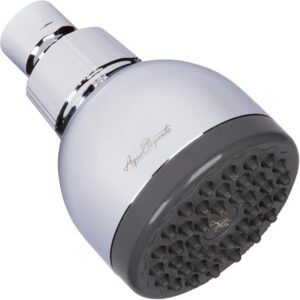 In the past, for some reason I thought that changing out a shower head was something complicated, but it's actually very easy.
"Leftie loosie," turn the old one off the spout, then "rightie tightie" the new one on, preferably with a wrench. The box also includes sealant tape that you can wrap around the spout to ensure a snug fit. If you're dealing with low water pressure issues in your bathroom, I would recommend this water pressure boosting shower head until you can get a handle on what might be causing the issue.
Did you enjoy reading
How to Increase Your Water Pressure | High Pressure Shower Head
? Well we enjoyed having you and would like to be friends!
This post contains affiliate links.