With so many negative influences in the media, on the radio, in newspapers and on television, it can be difficult to stay positive in a negative world. Here are a few tips for how to stay positive — tips for how to resist those influences and maintain an upbeat mindset, no matter what.
Call Family & Friends More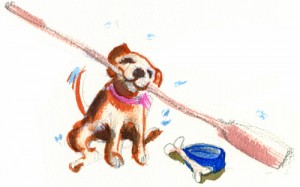 Surrounding yourself with positive friends and family can instantly bring fun and laughter to any day. Some of us think that the only time we are meant to interact with family members is during holidays and special events, but that's not true. Call up your closest sibling, with whom you have always had a positive relationship, to reminisce about the "good times." Bringing up happy or funny childhood memories can really put a smile on your face and robust laughter in your soul to overpower negative influences. Your close family members can also share their experiences and advise you on how they are managing to stay positive.
Simply enjoying a conversation or a meal with a friend you love can lift up your spirits and bring you hours of enjoyment to distract you from negativity. Be mindful to pick the friends that are good company and won't drown you with bad news or gossip. Avoid the friends that are always complaining about work, relationships or their children. Call up the friends who always make you laugh, support your dreams and have a positive word to tell you in every situation. Also, be that friend to them in return.
Appreciate What You Have
To a person who is homeless or living in a car, a tiny apartment would be such a blessing. When you put things into the proper perspective, you'll see that if you have good health, water, food and shelter, you are doing pretty well. You may not like your career choice at the moment, but be thankful that you're receiving a check at the end of each week or month. You may not have the latest cell phone, but you do have the ability to speak and communicate with the people you love. Separate needs from wants and appreciate that your needs are met. Appreciating every day, every moment and every breath you take is the best start toward a happier life.
Have a Hobby or Special Interest
If you feel overwhelmed by negative influences, fill your days and hours with activities that make you happy. Getting a hobby is really as easy as pulling up an online classified listing and searching the events section. See if there's a new dance class in your town or an interesting meet-up group to attend on the weekend. Drive out to a special lookout point every day to watch the sun set. Don't be afraid to try something new — just do it. A new hobby doesn't have to be expensive — it can be as simple as taking a long walk in the park while feeding ducks or becoming a volunteer for those less fortunate than you.
Each person has a choice — you can live your life full of positive adventures and experiences or allow your days to be consumed by negativity. The more positive people, the better our chances of shifting society into a better place, so make a conscious choice to stay positive and keep pushing forward, no matter what.
Did you enjoy reading How to Stay Positive in a Negative World? Well we enjoyed having you and would like to be friends!
This post contains affiliate links.