Before the economic crisis of 2008, credit was doled out so freely that getting into debt was an accepted way of life. It was almost considered normal for a family to carry multiple credit cards with balances reaching into the thousands or to withdraw all of the equity from a home in exchange for regular interest-heavy payments.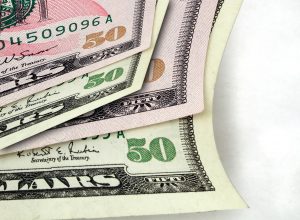 But since credit became more difficult to secure an increasing number of consumers have had to learn how to live a cash-only lifestyle.
What does that mean? Simply put it means that if you can't afford to pay cash for what you want to buy you cannot have it.
So if you don't have $2,000 for a brand new 42-inch flat screen television you must enjoy it in the store and then go home to your trusty 27-inch. If you don't have $15,000 sitting in a savings account to pay for the brand new car you want, you buy the beater for $800 that reliably transports you from point A to point B.
It means no loans. No credit cards. No "buy now pay later" deals. Cash-only is a serious lifestyle adjustment, but it is possible to live a fruitful life without relying on credit to get by?
Make Cuts
The first step to living a debt-free cash-only lifestyle is to revamp your budget. Your budget should allow you to pay your required bills and also have enough discretionary cash leftover to take care of your basic needs—that way you do not have to look to a loan or credit line to get by from week to week or month to month. If you take a close look at your budget, chances are that you'll identify one or more places where you can make some cuts.
Use Envelopes
Once you have your budget in place you need a way to manage the cash that you'll be spending throughout the week or month. The envelope system is a reliable method. Withdraw the cash you need for your other living expenses from your account (avoid using debit cards because it is too easy to overspend) and divide it up into individually labeled envelopes. For instance, use one envelope for groceries, one for entertainment and another for car expenses.
Saving Cash
If you do have a large purchase in mind, such as a car or television, you have to save cash for it. That is the name of the game when you live a cash-only lifestyle. You cannot always receive what you want immediately — you may have to wait and save.
Remember the good old days when you had to save up your allowance to buy that bike you wanted? Well you have to go back to that way of thinking. Credit was designed to give you immediate satisfaction but it also gives you long-term pain. When you save money toward your goal you may have to wait a while for the pleasure, but you get the long-term satisfaction of knowing that you bought it cash and no one can come after you for interest.
Cut Up Those Credit Offers
As you continue your cash-only lifestyle you may find that over time credit card companies will come calling with offers. That's because they desperately want a piece of your income, which you've finally learned how to manage responsibly. Cut up those offers immediately and contact all three major credit bureaus to request to have your name removed from all of their marketing lists.
When you live a debt-free cash-only lifestyle you put yourself in a position of power. You are not a slave to interest and collections on the items you've purchased in order to live a normal lifestyle. You (and you alone) are in full control of your financial future.
Did you enjoy reading Is Living a Debt-Free Cash-Only Lifestyle Possible?? Well we enjoyed having you and would like to be friends!
This post contains affiliate links.