Here are some of the deals we curated just for you for Prime Day 2019. So what have you been thinking about getting this year?
Not a Prime Member yet? Sign up for a FREE trial here.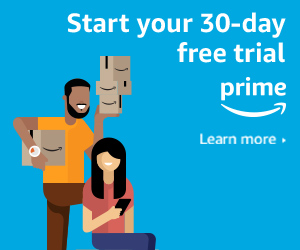 Details About Prime Day 2019:
Amazon Prime Day 2019 will officially begin at 12 a.m. PST (3 a.m. EST) on Monday, July 15, 2019 and the deals will end on 11:59 p.m. PST (2:59 a.m. EST) on Tuesday, July 16, 2019.
When you shop at Whole Foods this weekend (thru July 16) and spend at least $10, you get a $10 credit toward Prime Day 2019 deals.
Prime Day 2019 Deal #1: Echo Dot for $22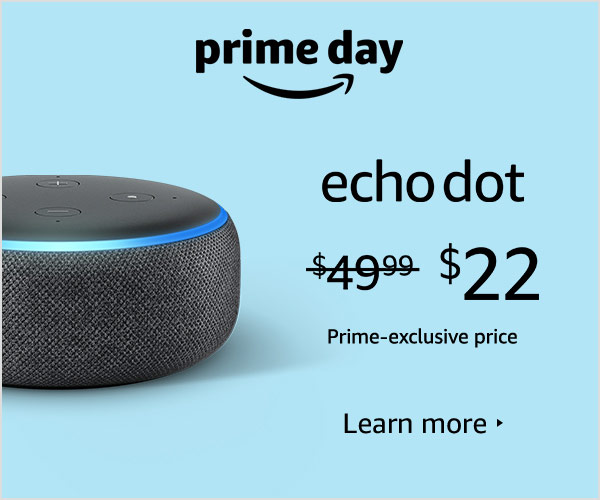 Do you like to play music in your house as much as I do, morning, noon, and night? Well this weekend is your chance to get an echo dot for just $22. This deal is currently active, and will be on until 5pm PT on Monday July 15th. Get yours here.
Prime Deal #2: Inofia Air Fryer (as low as $86 Prime Weekend)
I was just talking about the value of getting an air fryer with a family friend. Based on what I've heard, it's totally worth the investment considering that it reduces the need for oil and delivers crispy fries (finally) and chicken. There's a limited time coupon available as of this posting for $30 off. If you get one, let us know in the comments if it gives you the results you've been craving!
Prime Day Deal #3: Aobosi Slow Masticating Cold Press Juicer Extractor $95
I've been wanting to upgrade to this masticating juicer for some time, and this weekend it's available for only $95 (with limited time coupon applied). I've heard it's easier to clean and really gets all of the juice of your vegetables and fruits.
Prime Day 2019 Deal #4: Audible Membership 66% Off of 3 Months
Audible is increasing in popularity as more people seek a distraction other than social media and television. It's also a great way to pass the time when you're traveling, working out, relaxing at the beach, or waiting in line. See more of the benefits of joining Audible here. During Prime Day 2019, you can get 3 months of membership for 66% off. Sweet!
Prime Day 2019 Deal #5: Portable Bluetooth Speaker for Beach Trips and Camping
When you're planning some outdoor activities with your loved ones, you have to bring the tunes along. This portable Bluetooth speaker is available at a discount for Prime Day 2019.
Prime Day Deal 2019 #6: High Quality Ceramic Knife Set
One item every cook or chef must have for the kitchen is a good set of knives. This Kitchen Academy ceramic knife set is highly rated and available for around $15 during Prime Day 2019.
Prime Day Deal #7: Women's Summer Sleeveless Beach Dress
Picture yourself at the beach, wind blowing through your hair, with this light, airy beach dress on over your bathing suit! It's on the list for early Prime Day 2019 deals (starting 7/14/19 at 3:55pm EST), so pick one up while they're in stock!
Prime Day Deal #8: Metal Raised Garden Bed Kit Planter Box for Under $50
I provided my process of making a raised garden using wooden planks and a few hours of hard work. But if you'd prefer to cut through those steps, Amazon is having a deal on a raised garden during Prime Day 2019. Under $50 for this cute 3 x 4 x 1 foot garden box made with galvanized steel. Just put it in the sun, fill it with soil and start growing!
Prime Day Deal #9: Luxury Hotel-Style Sheets
You know how wonderful it feels to check into a nice hotel room and dive under freshly washed, high thread count sheets. Why not treat yourself to that experience at home? These luxury, hotel-style sheets will be on sale during Prime weekend.
Prime Day 2019 Deal #10: Ring Video Doorbell
Want to know who's knocking on your door without having to get up from your seat? The Ring Video Doorbell Pro allows you to do just that. You can also check when you're not at home on your phone. Expect this doorbell cam to be available as a deal or package special during Prime Day 2019, so stay tuned!
Prime Day Deal #11: Pet Grooming Glove (Under $9)
Pets (both cats and dogs) love to be groomed, but they don't always like brushes and combs. They do love it when you pet them do (for the most part). That's why this pet grooming glove is such a great idea. Keep your cat or dog well-groomed during the summertime and minimize the amount of hair that will be flying around in the air or settling on your furniture.
Remember, you have to be a Prime Member to take part in Amazon Prime Day 2019, so make sure you sign up for a 30 day trial if you're new to Prime or renew your membership in time for the deals!
ALSO some of these deals are in limited supply, so make sure you put in your order before they sell out.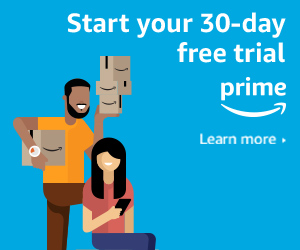 Happy Shopping!
Did you enjoy reading
We're "Loving" Prime Day 2019: 11 Handpicked Deals
? Well we enjoyed having you and would like to be friends!
This post contains affiliate links.