I used to spend upwards of $50 per appointment to have my nails done with damaging acrylics. More for a gel nail treatment. An expensive but necessary step if I wanted to have pretty, strong, painted nails that lasted for at least a few weeks. A couple of years ago, I started to use gel press on nail kits as an alternative. They only cost about $10 per box, they're easy to install (just add adhesive, press, and file), and they look almost exactly like a gel treatment at the nail salon. Here's a recent installation of gel press on nails that I did: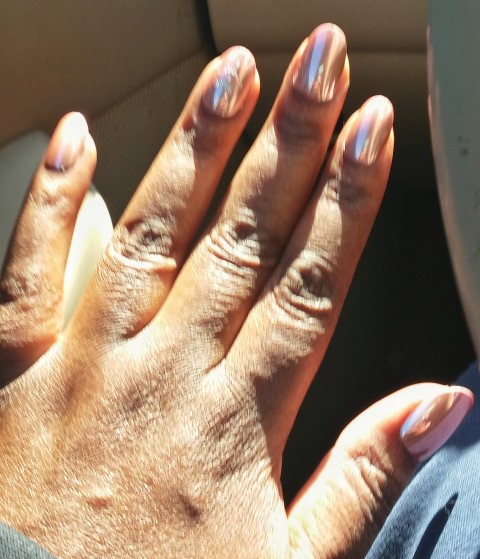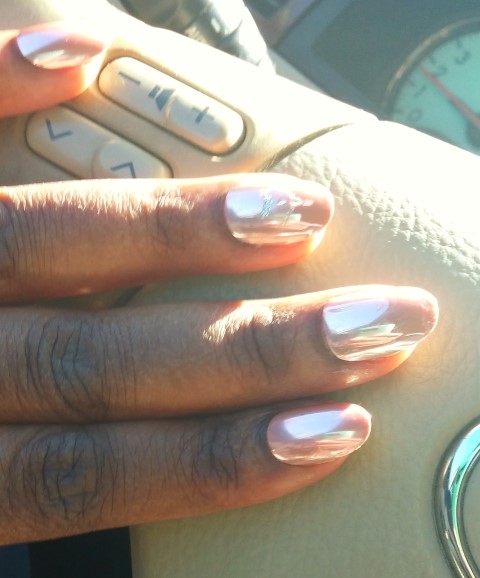 I got compliments on my nails from everyone who saw them. They couldn't believe that they weren't done at the salon (you don't have to tell them!). The only problem with gel press on nails is that they don't last very long. You're lucky to get the nails to stay on for a weekend. Here are a few tips I used to extend the wear to two weeks.
Apply Both the Glue and the Adhesive Strip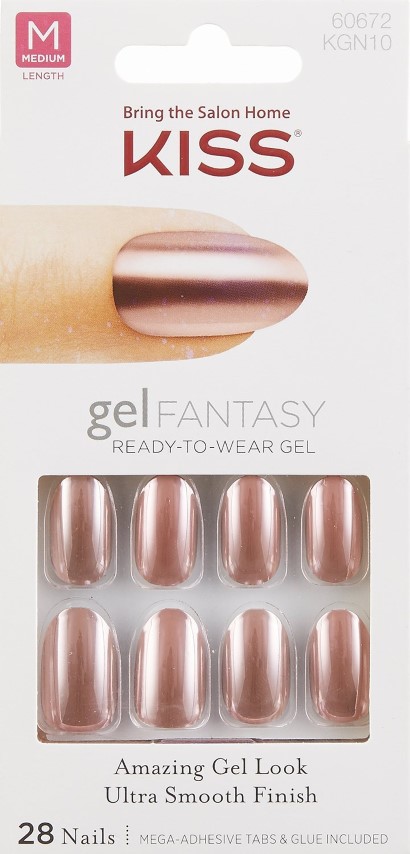 This is the exact gel nail kit that I used (you might be able to find it in stores). Kiss has a lot of very attractive styles (see more here). The directions tell you to choose between using the glue provided and the adhesive strips. I decided to use both and it made all the difference. I placed the adhesive on the inside of the nail, then placed glue on my nail. I pressed them together and waited about five seconds. The whole installation took about 15 minutes. FYI, I tried putting just the adhesive strip on one nail and it popped off after just a few hours. So use both the glue and the adhesive strip.
Cover Your Hands with Gloves When Washing Dishes
When you're wearing gel press on nails, they come loose fast because of constant contact with water. The more your hands come into contact with water, the more the glue loses its grip. So when you do everyday tasks at home you have to try to protect the nails from water. One tip is to wear rubber gloves when you wash your dishes or clean up around the house. In fact, you might even want to wear those gloves when you're showering to limit contact with water.
Use Hand Sanitizer Instead of Hand Washing
Of course you can't go throughout the day without washing your hands for sanitary reasons. And if you're like me, you wash your hands pretty frequently. Keep a bottle of hand sanitizer near the sink and on your person to keep your hands clean. Even if you do wash your hands a few times during the day, which I do, the hand sanitizer will reduce your contact with water.
Avoid Opening Cans With These Nails
Gel press on nails are not strong enough to use to open cans of soda or similar items. Use the side of your finger or a fork instead. Avoid using your nails for anything besides looking good.
These tips should allow you to enjoy your pretty gel press on nails for up to two weeks–maybe longer. One or two might come off during that time, but you can just add a bit more glue and reattach. Get ready for a lot of compliments while you're wearing them!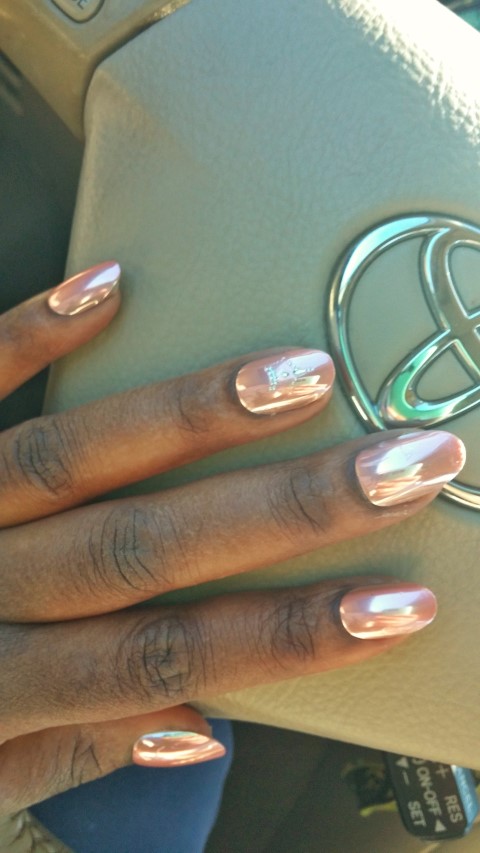 Posted by Kristina
Did you enjoy reading How to Make Gel Press On Nails Last Longer? Well we enjoyed having you and would like to be friends!
This post contains affiliate links.