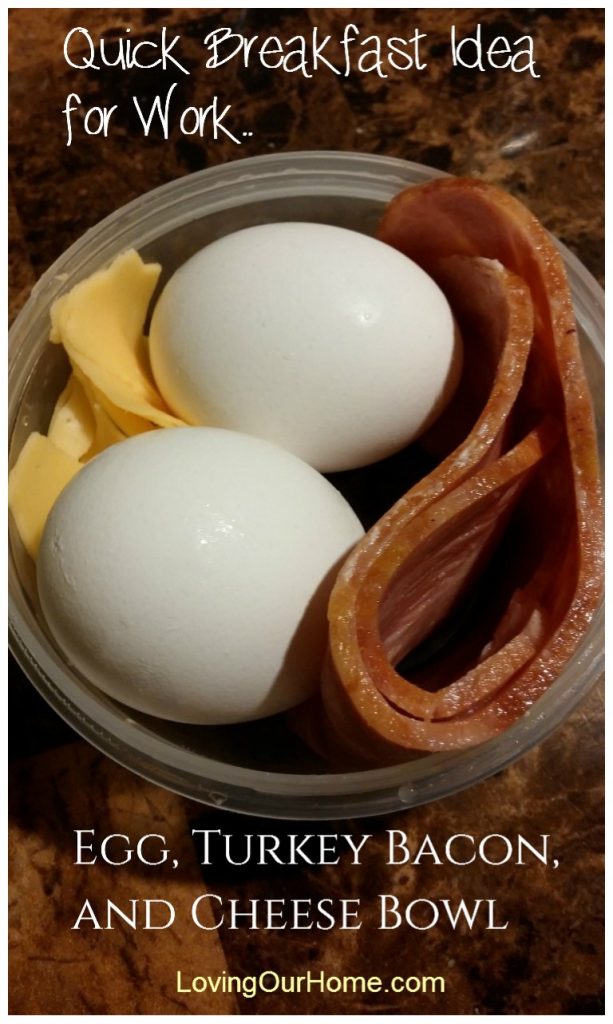 When you get to work first thing in the morning, sometimes you just want something quick to eat that will give you a boost in addition to your coffee. Buying cheap fast food on the way to work isn't the right move, because it can get expensive and it's not very healthy. Here's a quick breakfast idea for work that you can pop into the microwave and take to your desk:
What to include in bowl:
1-2 eggs
1-2 slices of turkey bacon
1/2 slice of your favorite cheese
Take all of the ingredients out of the bowl when you get to work. Crack the egg in the small bowl, add a little pepper and stir. Cover it up with the lid or a paper towel. Wrap the turkey bacon in a couple of towels. Microwave both for about 45 seconds or until the egg is fluffy (I love microwaved eggs, so fluffy and delicious). Put the cheese on top of the egg and allow it a few seconds to melt. Then, grab a fork and enjoy! The total cost per week is roughly $7 — $4 for the turkey bacon, $1.50-$2 for the eggs, $1.50 for a quarter pound of cheese at the deli — which works out to a little over a $1 a day.