Children need a strong positive influence and guidance from their parents in order to become productive members of society. Parents must teach their children right from wrong, monitor the media influence that they consume, understand the importance of keeping your word and demonstrate to their children that there are consequences to your actions.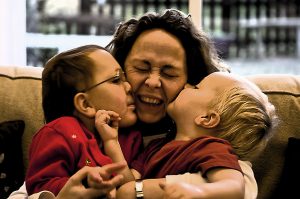 Right vs. Wrong
Teaching kids right from wrong starts at a young age — for example, if a child takes a candy bar out of the grocery store without paying for it, the parent's response shouldn't be laughter or telling the child that it's okay if you didn't get caught. That sends the wrong message to a maturing brain. As the child gets older, bad behavior becomes the norm (as long as he doesn't get caught) until one day he's a major burden on his parents. Immediately voice your disappointment in negative behavior and make your child make things right. Holding a child responsible for his or her actions at a young age will have a significant effect on his or her choices in the future.
Social Media
Parents have to be more active in their child's life more than ever before thanks to social media and the Internet. In today's society, children are being negatively and heavily influenced by the music that they listen to, the movies that they watch and the video games that they play. Despite that reality, the parent is still the first and strongest influence in a child's life from birth. From a very young age a parent will say the word "no" thousands of times because she cares for her child's safety. Why should that concern for their safety end when they start listening to music, watching movies, using social media and playing mature video games as teens? Older kids also need to be taught right from wrong. Have meaningful conversations with them about the media that they consume on a daily basis so that they can put it in the proper perspective.
Learn To Keep Your Word
Children of today should learn that the words they say, even when first learning how to communicate, are vital to becoming a productive member in society. There's an old adage that will forever ring true: "Your word is your bond." This simply means that your word is everything. Parents teach their children this lesson by example — if you make a promise to your child, keep it.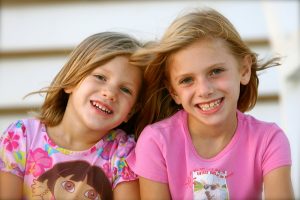 The importance of keeping your word can also be taught in many common scenarios. For instance, say a child joins the soccer team one day and then quits the next day. If the child is permitted to start and stop every activity on a whim, he will come to show the world that he can't be counted on. He also won't experience the satisfaction of following through on his word. Use these small instances as teaching moments to show the child the importance of keeping your commitments.
Teach Them That There Are Consequences to Your Actions
One of the most important lessons a parent can teach a child is that for every action there is a reaction. Every person in the world faces consequences for their actions whether big or small, good or bad. Sometimes those consequences come quickly, and other times they take longer to manifest.
As an example, if a child is caught fighting in school, they have to know that there are consequences for their actions that are largely out of your control as a parent. The principal will suspend the child, the police may be summoned to the school and charges could be pursued in juvenile court. Your child will expect you to save him from this situation, but a parent's response should not be to fix, coddle or lie for a child. The child must learn from this experience because if he doesn't, it will reoccur time and time again. The child should learn how society works as early as possible so that he'll have time to correct his mentality and behavior.
All children need guidance from their parents or guardians on how to be a productive citizen from the beginning of their lives right up until they become self-sufficient adults. As the parent you are the first role model — you show children with your actions and words what's acceptable. Lead boldly and admirably by example.
Posted by Louise
Photo Credits: Flickr/Torrey Wiley, Flickr/Stuart Richards
Did you enjoy reading Parenting Advice: Encouraging Your Kids to Be Productive Citizens? Well we enjoyed having you and would like to be friends!
This post contains affiliate links.