Do you know what really gets on my nerves? People who linger behind in public bathrooms when they KNOW that someone is still in the stall STRUGGLING to remain "discreet."
Surely you've experienced this at least once? If you haven't, you're a lucky individual!
Everyone prefers to have their most "private" moments in the comfort of their own homes, but on occasion, urgency demands that you stop in a public bathroom or the bathroom at your job and do what needs to be done. I'm talking about those "long visits" to the restroom that don't end in a simple, delightful little tinkle.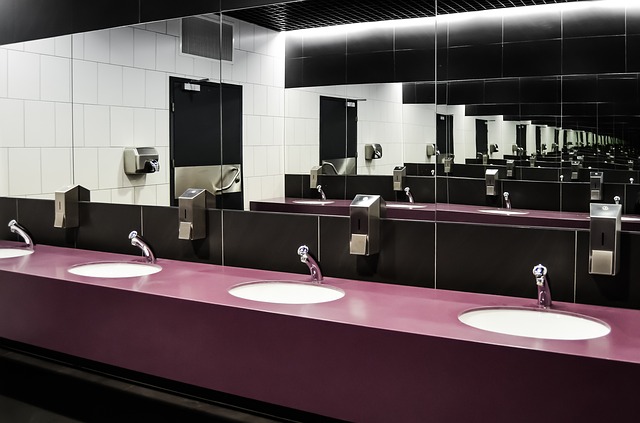 So you're in the bathroom stall alone, hoping that no one comes in. You grab a piece of toilet seat paper, crinkling it up in your hands to mask the sound of what's about to transpire. Then, someone walks into the restroom and takes the stall right next to you. *SIGHHHH*
I think there are two types of people in this world:
The type of person who recognizes that someone is in the next stall "struggling" and needs to be left alone.
The type of person who decides to linger around in the public bathroom when they know someone is still in a stall "struggling."
The first type of person gets his or her business done, flushes promptly, washes their hands and leaves quickly. Thank you!
The second type of person takes forever to leave the bathroom! They linger behind in the stall. They might be checking their cellphone, oblivious of what's going on next door. Who knows?
How could they be oblivious after you've flushed the toilet four times and over 10 minutes have passed?
When the second type of person finally flushes and leaves the stall, they wash their hands and then hang out in the bathroom doing WHO KNOWS WHAT. Checking their makeup? Picking something out of their teeth? Staring at your door in anticipation?
Whatever they're doing, they're causing you (still in the stall) to clench up in desperation. LEAVE! LEAVE! PLEASE! You urge them silently.
I don't know why some people do this. Are they trying to purposely make you uncomfortable in there? Are they really just oblivious to your struggle? Or do they want to see who's still sitting in that stall stinking up the bathroom?
If so, why?
Another of life's mysteries I guess. Good luck to you as you wait things out! Maybe this will help next time?
Posted by  Jayelle
Did you enjoy reading People Who Linger in Public Bathrooms? Well we enjoyed having you and would like to be friends!
This post contains affiliate links.