I get dry skin — especially in colder weather. Most lotions are too thick or heavy and clog the pores. Worst of all a thick, heavy lotion makes my skin feel tacky and dirty. Other products are way too thin and within minutes my skin is dry and ashy again! I finally came across a really great skin care product on Amazon called Shea Body Butter with Hawaiian Kukui Extract made by Tree Hut that I like. It's a little bit on the expensive side at $10 per jar, but it's worth every dollar in my opinion.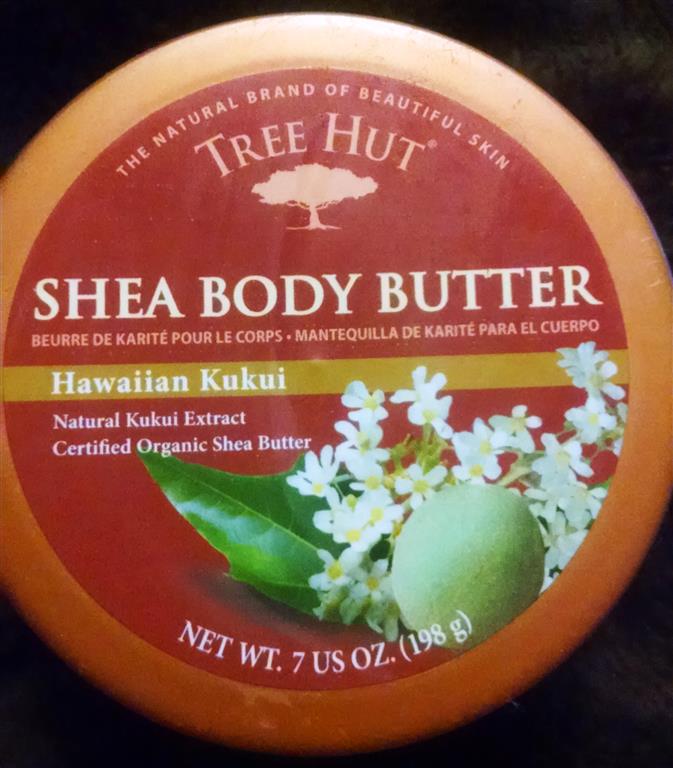 Benefits
– smells incredible (warm scent that reminds you of a tropical paradise)
– leaves skin feeling softer, longer
– certified organic shea butter for sun protection and paraben-free
– contains safflower oil cocoa butter
– kukui nut oil absorbs fast and helps soften skin
After applying this body butter to my skin I immediately felt the difference and I didn't have to use much to cover my skin. It didn't feel like it was clogged my pores and didn't make me sweat. I totally recommend this product to people who have dry skin or who are prone to ashy skin.
I give Shea Body Butter with Hawaiian Kukui Extract made by Tree Hut 5 stars.
Review by Jade B.
Did you enjoy reading Product Review: Shea Body Butter by Tree Hut? Well we enjoyed having you and would like to be friends!
This post contains affiliate links.