We all know how delicious bacon is — whether it's with eggs and toast in the morning, on a sandwich with tomato and lettuce for lunch or mixed into a savory sauce for dinner. But as good as it tastes, many brands of bacon contain nitrates (preservatives) that aren't good for our health — especially in large quantities. Bacon also contains a lot of excess sodium.
Quick Tip: before you fry up your bacon, rinse each slice under warm water to remove some of the nitrates and extra fat on the outer layer. You can feel it coming off on your fingers. Rinsing the bacon also reduces shrinkage when you fry it.
Don't worry — your bacon will still taste wonderful, maybe even better!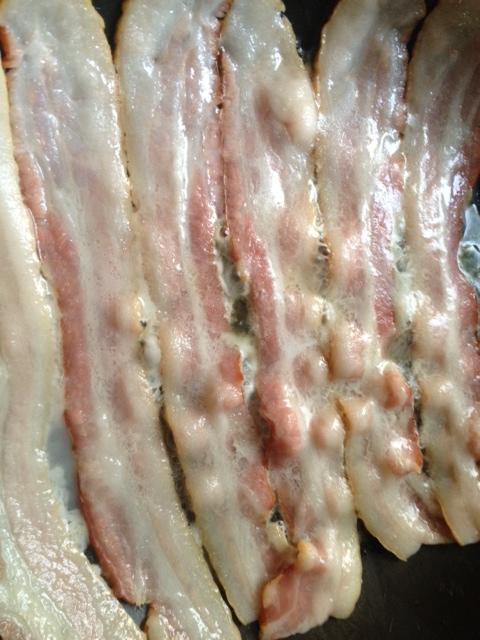 Posted by Jade
Did you enjoy reading Quick Tip: Rinse Your Bacon Before Frying It? Well we enjoyed having you and would like to be friends!
This post contains affiliate links.