On a whim one day, I decided to throw a pack of $1 bleach tablets in my shopping basket at the Dollar Tree. I didn't think much of it when I dropped both of the tabs in my toilet tank.
A few weeks later, the chain in the toilet tank broke. I didn't put two and two together until recently. The bleach degraded the original chain, causing it to break, and eventually led to other annoying issues. No wonder those bleach tabs are only $1 — don't use them in your toilet tank!
Instead, use these products to keep your toilet continuously clean:
Lysol Click Gel Toilet Bowl Cleaning Gels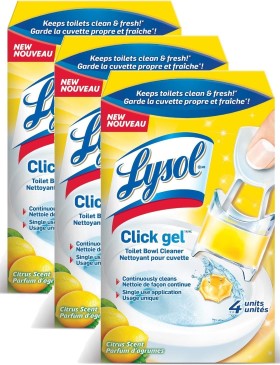 These easily stick to the inside of the toilet bowl and clean with every flush.
Lysol Automatic Toilet Bowl Cleaners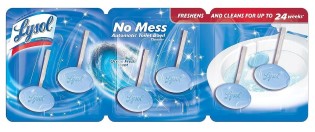 These hang from the inside of the toilet bowl, cleaning it continuously.
Clorox Toilet Wand System

This gets much better reviews over standard toilet brushes, and is pretty affordable.
Quick Tip Posted by Jade
Images courtesy of Amazon
Did you enjoy reading Quick Tip: Avoid Using Bleach Tablets in a Toilet Tank? Well we enjoyed having you and would like to be friends!
This post contains affiliate links.