Have you ever been shopping the meat department at your local grocery store and noticed ground turkey on sale? There are plenty of delicious recipes that you can prepare with it. Plus, it's healthier than ground beef. Most recipes that call for beef can be substituted with ground turkey. So before you reach for that package of beef next time you're out grocery shopping, check out these recipe ideas for ground turkey.
Mini Turkey Sliders
Ingredients
2 lbs ground turkey
1 small onion diced
1/2 green pepper finely diced
3-4 garlic cloves minced
1 tsp salt and pepper
1/2 jalapeño pepper finely diced ( optional )
2 tsp dried oregano
1 tsp dried basil
1 egg beaten ( optional )
1/2 cup panko bread crumbs ( optional )
Instructions
Combine all ingredients in a large bowl and mix together. Then take about a golf size ball of meat and roll into a ball. Then flatten into a patty. Make as many as you can with mixture. Added bonus is that leftovers can be frozen. (Raw or cooked) cook on medium high heat and serve like you would a beef patty.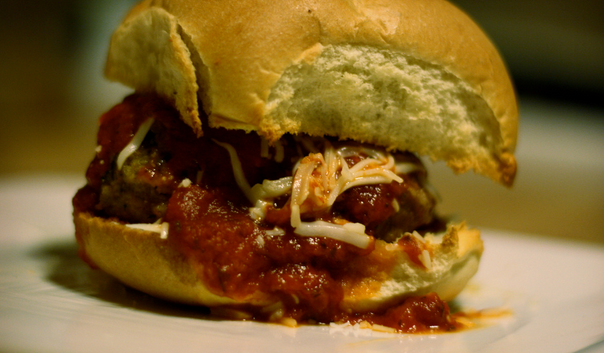 Cabbage Rolls With Turkey Meat
Ingredients
2 lbs ground turkey
1 head of cabbage
1 1/2 cups of rice cooked (brown or white)
1 8oz can unseasoned tomato sauce
2 tsp garlic powder
3-4 tsp onion powder
1/2 tsp black pepper
1/2 tsp salt
1 Tbsp dried oregano
Instructions
Begin by boiling a large pot of water on high heat. Place a colander on top. Now with a large sharp knife, carefully cut off the bottom of the cabbage. Then gently peel off whole leaves of cabbage. Place cabbage leaves into colander and cover with lid. Allow leaves to steam until leaves are tender. Be sure not to over cook. Set aside to cool. Now in a large sauce pan add ground turkey and seasonings. Cook on medium high heat until meat is fully cooked. Lower heat and add rice. Mix well and taste. Begin making cabbage rolls by taking one cabbage leaf and adding 3-4 spoonfuls of meat mixture. (Depending on the size of leaf) Remember to put mixture near the stem and roll forward. Place roll into a large casserole. Repeat. Place oven on 350*. The last step is to pour the tomato sauce evenly over cabbage rolls. Bake uncovered for 30-40 minutes until cabbage is fully cooked.
Easy Turkey Meatloaf
Ingredients
2 lbs ground turkey
1 envelope onion soup mix
1 egg
1 cup unseasoned bread crumbs
1/4 cup ketchup
Directions
Preheat oven to 350*
Combine all ingredients minus ketchup in a large bowl and mix well. Place mixture into a loaf pan and spread out evenly.then spread ketchup evenly on top. Bake for 30-40 minutes. Serve with a side salad, mash potatoes and/or green beans.
Enjoy these simple and delicious recipe ideas for ground turkey!
Posted by Eve
Image via Flickr/ginnerobot
Did you enjoy reading Recipe Ideas for Ground Turkey? Well we enjoyed having you and would like to be friends!
This post contains affiliate links.