I recently decided to give pycnogenol a try. It's a supplement that is supposed to give you a boost of energy. The brand by Viva Naturals is made from the pine trees grown in Les Landes Le Gascogne forest in southwestern France. It's goal is to help your body get rid of free radicals. The pine trees are allowed to grow with no herbicides, pesticides or GMO treatments. After taking this supplement for a whole month, I noticed a marked improvement in my energy level. Here are a few other benefits: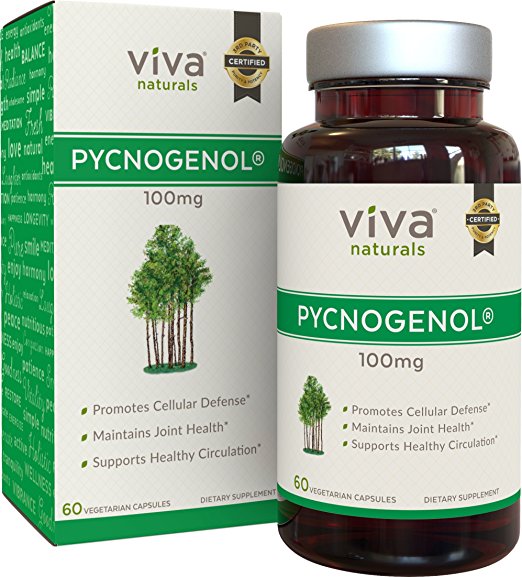 Benefits
improves cellular health
helps with heart, pulmonary, and vascular health
helps clear up the skin
alleviates joint inflammation
supports healthy immune system response
meets vegetarian standards
free from preservatives and herbicides
As I said, after taking pycnogenol for one month, I saw results. It helped with me to exercise with less joint pain and cleared up my skin. My energy level went up. This is a great supplement to add to your daily routine if you need a boost.
Posted by Eve
Did you enjoy reading Review: Pycnogenol Supplement? Well we enjoyed having you and would like to be friends!
This post contains affiliate links.