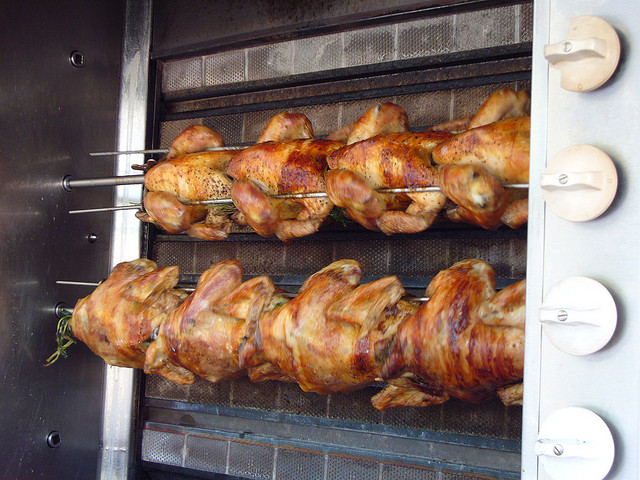 A super easy way to make a variety of different meals is with a juicy store-bought rotisserie chicken. You will love these mouth watering recipes because they are easy to make and only require a few extra ingredients.
Chicken Club Sandwich
Ingredients
3 slices toasted bread
2 slices chicken breast
4 strips of bacon cooked
2 leaves of lettuce
4 slices of tomato
mayo (to taste)
salt & pepper (to taste)
Instructions
Take toasted bread slices and smear mayo on top. Then lightly season with salt and pepper. Place a leaf of lettuce on a slice of bread then add tomato, bacon and chicken. Place another piece of bread on top, mayo side up and repeat. Cover with last piece of bread. Cut in half and serve with a deli pickle.