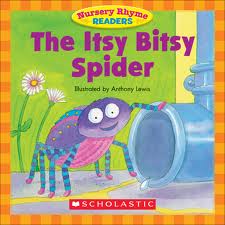 I learned the song Itsy Bitsy Spider when I was in the 3rd grade. I loved singing it and sill remember all of the hand signals that go with it.
I can't believe it took this long to realize I was singing one of my very first motivational songs. It's a song for children about perseverance — it's telling them to never give up.
The Itsy Bitsy Spider Went Up the Water Spout
You're happily going about your business, making your way along your path, living your life.