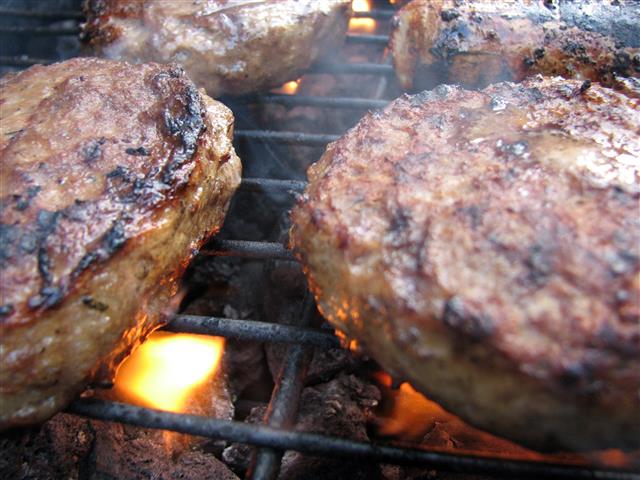 When it's time to grill, sometimes you feel like getting a little creative. A regular burger is great, but it's just…. regular. Here are three deliciously different ideas for making an amazing gourmet burger for grilling.
Chorizo and Mexican Cheese Burger
This burger is sure to delight people of all ages–it's like eating a Mexican meal on a bun. Add Mexican seasoning to the meat including chili powder, cumin, salt, pepper, garlic powder and onion powder. Mix everything up well. Remove chorizo sausage from casing, cook thoroughly and drain excess oil. Allow it to cool. In the meantime, make two medium sized patties. Place one of the patties in the palm of your hand and create a well or depression in the middle. Add some chorizo and shredded Mexican cheese to the center. Place the other patty on top and pinch edges to create one big burger. Grill and serve on a toasted brioche bun with salsa or pico de gallo.