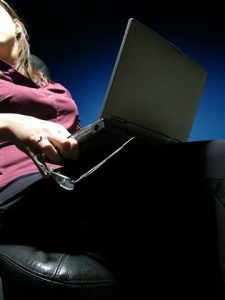 Laptop fingers is a condition that can be a real pain. Here are tips to deal with laptop fingers to avoid carpal tunnel syndrome, arthritis and similar issues.
Even as I type now, I am managing a minor issue that plagues most writers, coffee shop junkies and email addicts. It is an uncomfortable condition that I call "Laptop Fingers."
Laptop Fingers occur when you spend 10 or more hours per day typing on a laptop keyboard that was designed for a person with 3 inch long hands. That, tied in with the need to move the cursor around with a tiny ball in the middle of the keyboard, or by ice skating your fingers over a smooth plastic square that somehow knows where the pointer on your screen is.