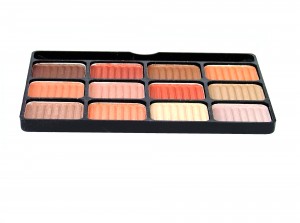 The Just Beautiful campaign seeks to raise awareness about potentially harmful substances in cosmetics.
When you pick up your favorite makeup or beauty product from your local pharmacy or department store, you just want to know how it will look on your face. How it will complement your eyes? How it will match your skin tone? How it will make your hair smell and feel?
The last thing on your mind is whether or not it may contain toxic ingredients that could harm your face or damage your health.
Environmental Defence, a public interest group based in Canada, wants to raise awareness of the poisons that exist in some makeup and beauty products. They're doing so with an aggressive campaign called "Just Beautiful." It includes commercials and online media.