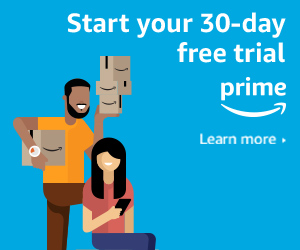 Here are some of the deals we curated just for you for Prime Day 2019. So what have you been thinking about getting this year?
Not a Prime Member yet? Sign up for a FREE trial here.
Details About Prime Day 2019:
Amazon Prime Day 2019 will officially begin at 12 a.m. PST (3 a.m. EST) on Monday, July 15, 2019 and the deals will end on 11:59 p.m. PST (2:59 a.m. EST) on Tuesday, July 16, 2019.
When you shop at Whole Foods this weekend (thru July 16) and spend at least $10, you get a $10 credit toward Prime Day 2019 deals.
Prime Day 2019 Deal #1: Echo Dot for $22
Do you like to play music in your house as much as I do, morning, noon, and night? Well this weekend is your chance to get an echo dot for just $22. This deal is currently active, and will be on until 5pm PT on Monday July 15th. Get yours here.
Prime Deal #2: Inofia Air Fryer (as low as $86 Prime Weekend)
I was just talking about the value of getting an air fryer with a family friend. Based on what I've heard, it's totally worth the investment considering that it reduces the need for oil and delivers crispy fries (finally) and chicken. There's a limited time coupon available as of this posting for $30 off. If you get one, let us know in the comments if it gives you the results you've been craving!