When the kids are back to school, of course they arrive home at the end of a long day HUNGRY. But you've had a long day too. You don't always have to stress about making a big dinner — here are a few easy to make, tasty 10 minute meal ideas for kids.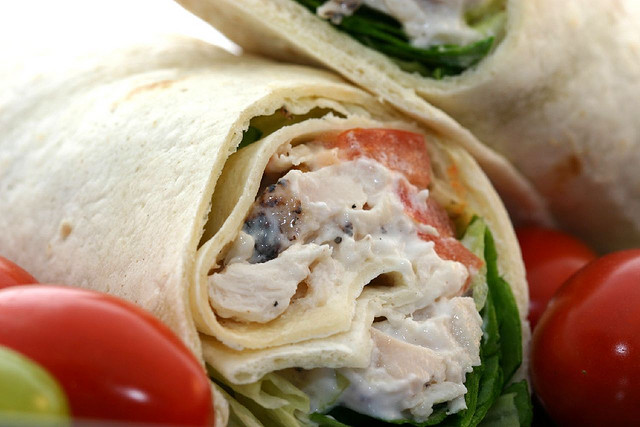 Chicken Wraps With Honey Mustard Sauce
Wraps are filling and quick to make. Just quickly grill some sliced chicken breast in olive oil. Place a few slices on a wrap of your choice, then add lettuce and shredded cheese. Make your sauce by combining Dijon mustard and a bit of honey. Drizzle the sauce on top and fold wrap. If you don't feel like grilling the chicken, substitute it with a few slices of deli turkey meat.
Mouth Watering Mini Sliders
Sliders are always a hit with young kids, and they're easy to make. In a large bowl add the ground meat of your choice, whether it's ground beef, chicken, pork or turkey. Add Worcestershire Sauce to the ground beef and combine with a spoon or your fingers. Now make little sliders out of the meat and fry them on medium-high heat (about 4 minutes each side). If you can not find small buns for your sliders, simply take a large cup and press the rim onto a slice of bread. Put slices of cheese and other condiments on the table so that your kids can dress up their dinner themselves.
Shish Kabobs With Yogurt Sauce
Cut chicken breast into large cubes. Then cut onions and peppers into cubes. Start your skewer with onion then the chicken then pepper. Repeat. Generously sprinkle Greek seasoning on the skewers. Grill it in a pan or a George Foreman grill. While it's cooking, mix Greek yogurt, parsley, salt and pepper in a bowl until well combined. When skewers are done drizzle the sauce on top. (FYI if using wooden skewers soak them in water so the skewer does not burn and cut off any pointy ends for safety.) This meal can be served on a bed of cucumbers or on top of a salad.
Stay tuned for even more 10 minute meal ideas for kids to help make meal time easier for you and your family.
Photo credit: Flickr/dannynic
Did you enjoy reading Tasty 10 Minute Meal Ideas for Kids? Well we enjoyed having you and would like to be friends!
This post contains affiliate links.