Owning a home as a single woman is rewarding in many ways, but it can also be stressful—particularly when it comes to finding and hiring home contractors. This post is specifically targeted to single women homeowners who find themselves in need of the help of a contractor to do home repairs, but the information can help anyone. Here are a few preliminary tips:
Educate yourself thoroughly on the home issue you're dealing with. Watch YouTube videos, read home improvement articles and consult with experts at your local home improvement store. Check out the various materials that will likely be used for your project (as well as their costs). You should be able to understand the issue when conversing with prospective contractors.


If possible, have a male friend or family member call the contractor to set up the appointment. As unfortunate as this may sound, working with a contractor can sometimes be similar to hiring a new mechanic. Some will try to take advantage of a woman who they don't think is knowledgeable about home repairs.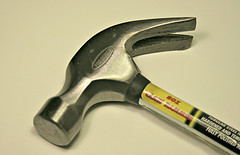 Be

serious, firm and clear

when communicating with the contractor you want to hire. Look at this as a business relationship—and you're the boss.
Check sites like CostHelper.com to get a general idea of how much you will spend for the type of repair or home improvement you're hiring for. This way at least you have a range, and will know if the quote you're receiving is just ridiculous.

Don't wait until the last minute to look for contractors. You want to have plenty of time to hire someone who will be reliable. When you're pressed for time or desperate, they can sense that. Whenever possible, allow at least two to three weeks to find someone that's just right for the job.
How to Find a Contractor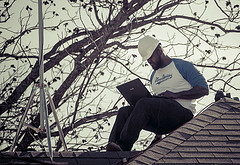 One of the most challenging steps of hiring a contractor is finding a good one. Sometimes scrolling through the phone book and calling people just doesn't work—you get a lot of voicemail pickups (no call backs) or price quotes that might not fit your budget. So sometimes you have to find the right contractor using other sources. Here are a few suggestions for how to find a contractor:
HomeAdvisor.com
I've found that HomeAdvisor.com is a fairly reliable way to get in direct contact with a contractor who is licensed and insured, and has a good reputation (starred reviews). When you call the number listed on the Home Advisor website, you're connected with a representative who will refer you to a few contractors in your area who are currently accepting new clients.
Home Depot or Lowes Installation Services

The great thing about going to Home Depot or Lowes for installations and home repairs is that you can usually rest assured that the person you hire is licensed, insured, reliable and does good work. In most cases you'll get a warranty on the work being performed, so that if a modification is necessary that turns out to be the worker's fault, you won't end up having to pay more. The downside of hiring through a major home improvement store is that it may be more expensive and they don't offer all types of repairs. To schedule an appointment for an estimate call your local Home Depot or Lowes and ask for the installation department.
Ask Your Friend or Neighbor for a Recommendation
If you have a trusted neighbor or friend that is a homeowner in your area, ask him or her to recommend someone for your job. This may actually turn out to be the best way to find a reliable contractor.
Browse Home Improvement Stores to Find Contractors
Contractors spend a lot of time at home improvement stores picking up supplies, so you might find success by going to your local store and browsing the aisle that is related to the type of home repair you need (such as flooring or windows). See if you can find someone who's wearing a worker's shirt or covered in paint to ask about your project. Even if he can't do your specific job, he may have a recommendation for someone who does or advise you on how to get it done. Keep in mind, however, that this doesn't always yield a service provider who is reliable and licensed (only one who is working). Get his card and look up the business online for reviews.
Tips for Hiring a Contractor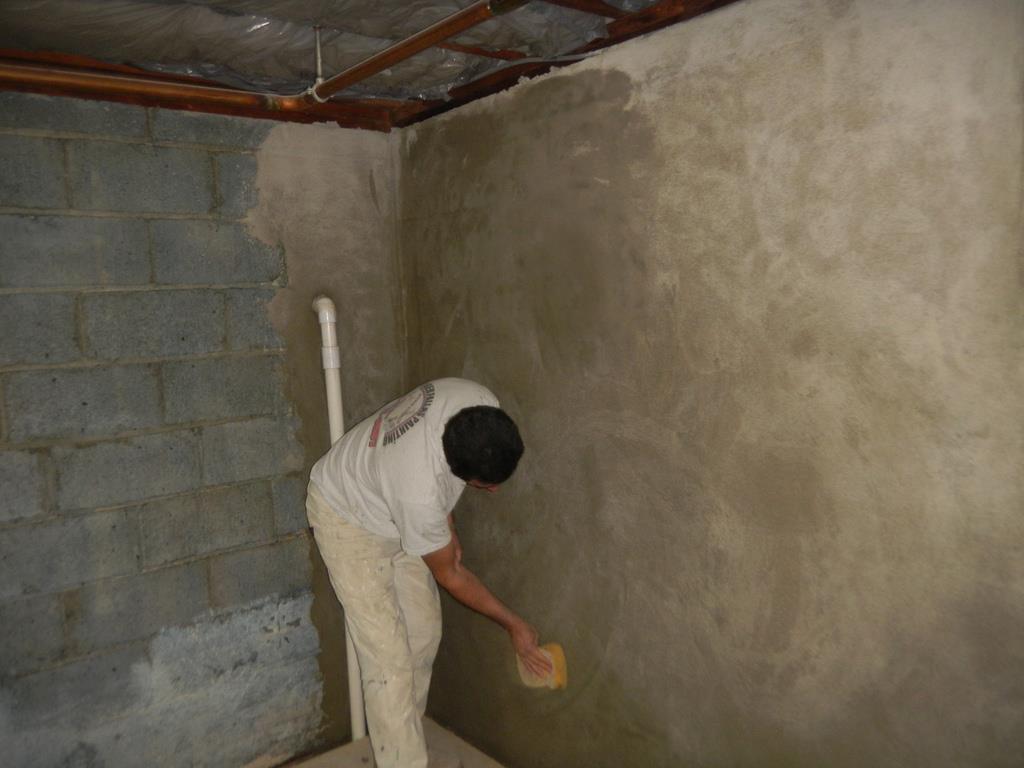 Once you have a list of possible contractors, sit down and call each one to describe your job and get a quote. It might help to email a picture of the problem for an accurate estimate. For larger jobs, an on-site estimate will likely be necessary. Ensure that the contractor is licensed and insured (this is for your protection as well as theirs). When you've finally settled on a contractor that fits your needs, here are some tips for how to manage the project:
Set a FIRM date and time for them to arrive for your job. Don't leave it up in the air ("oh, just come when you can"), because some contractors will leave you waiting all day if you're not 100% clear with them.

Sign a written contract with the contractor if this is a job that will take more than a few hours or a day. Clarify with the contractor beforehand how long they estimate the job will take and get this all in writing (due date). In cases where homeowners have problems with contractors, it's usually because the workers left for the day and didn't come back to finish the job.

Ask for a receipt that outlines the work that has been performed. Keep that and your money order receipt in your records indefinitely (or for as long as you own the house).

After you get a quote for the job over the phone, go to the post office to buy a money order to pay for the job. If additional supplies are required that you agree to, pay cash or credit for them at the store and keep the receipts (or pay when the contractor brings you the receipt for supplies he's purchased).

Pay for the job after the work is completed. If the contractor insists on an upfront payment, the usual standard is to offer at least 30 percent down and the rest when the job is done. In this case you would get two money orders.

Clarify everything that you want done with the contractor BEFORE he begins work. If it's a large job, you might want to write everything down on a piece of paper so that it's 100% clear for both parties.

Ask a friend to come hang out with you while the workers are at your home—especially if it's an interior job. If that's not possible, open up all of the doors and windows of your home and always remain alert while the team is there doing work. Lock up all valuables.

Monitor the contractor's progress as he works. You don't have to hover over him at every moment, but you have every right as the homeowner to check in every now and again to see what they're doing.

Maintain a very professional tone and attitude with your contractor throughout the entire project. Remember that this is a business relationship.
One more tip for hiring a contractor as a woman: try to maintain a positive mindset about the person you're hiring. Some people believe that all contractors are "scammers" (and in some cases that has proven true), but if you've done your research and went through a thorough selection process, trust that you're going to get a job well done and on time. When you find the right guy, stick with him or her for future projects.
Finally, try to put yourself in a home contractor's shoes—they often work in hot (or cold) and uncomfortable conditions that demand a lot of physical endurance. Their jobs really aren't easy, they just make it look that way!
Posted by Louise
Photo credits: Flickr/86639298@N02 , Flickr/34316967@N04, Flickr/jeepersmedia, Flickr/49364825@N02
Did you enjoy reading Finding & Hiring Home Contractors: Tips for Women? Well we enjoyed having you and would like to be friends!
This post contains affiliate links.