If you want to make a tart, delicious cool summer salad, try this quick recipe for a Cool Cucumber and Red Cabbage Salad. It's perfect for those hot summer days when you want something quick and healthy to eat: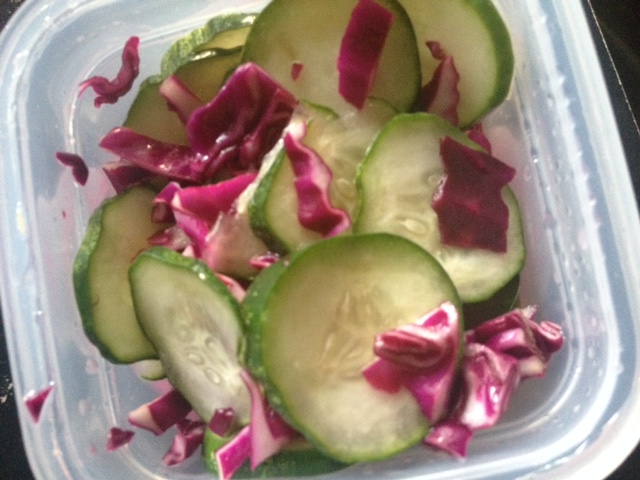 1 cold cucumber
1/4 cup of chopped red cabbage
2 tablespoons of red wine vinegar
1 teaspoon of Braggs apple cider vinegar (for its health properties)
A pinch of salt to taste
Slice the cucumbers as thin as possible, preferably with a veggie slicer. Add the cabbage and other ingredients to a bowl that has an airtight lid. Shake it up for a few minutes to ensure the vinegar and salt is distributed evenly. Take off the lid, mix with your fork and enjoy your cool cucumber and red cabbage salad!
Posted by Jade
Did you enjoy reading Summer Salad Ideas: Cool Cucumber and Red Cabbage Salad? Well we enjoyed having you and would like to be friends!
This post contains affiliate links.