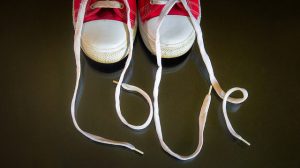 Dating advice for men who want to know if the woman they're dating is a keeper.
When you get into a comfortable routine with a woman, it can sometimes be difficult to decide if she's Mrs. Right Now or someone who is a potential keeper. Looks and sex should not be your only clue — explore these three signs that you have a potential future wife within your grasp.
She Tells You the Truth — Even if It Hurts
You've heard the saying "the truth hurts." Well it can also heal. If you have a woman in your life who isn't afraid to tell you the truth, in a loving manner of course, then you may have a keeper. A woman who doesn't really have your best interest at heart will tell you exactly what she thinks you want to hear just to keep the relationship going. A woman who truly cares about you as a person will tell you the truth even if it is risky because she knows it can help you be better or help you to heal.