Dating advice for men who want to know if the woman they're dating is a keeper.
When you get into a comfortable routine with a woman, it can sometimes be difficult to decide if she's Mrs. Right Now or someone who is a potential keeper. Looks and sex should not be your only clue — explore these three signs that you have a potential future wife within your grasp.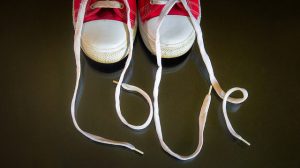 She Tells You the Truth — Even if It Hurts
You've heard the saying "the truth hurts." Well it can also heal. If you have a woman in your life who isn't afraid to tell you the truth, in a loving manner of course, then you may have a keeper. A woman who doesn't really have your best interest at heart will tell you exactly what she thinks you want to hear just to keep the relationship going. A woman who truly cares about you as a person will tell you the truth even if it is risky because she knows it can help you be better or help you to heal.
She Supports Your Dreams While Keeping You Grounded
When you're in a relationship with someone you should both be supportive of each other. Your girlfriend should support your dreams and aspirations — even if they don't seem realistic at the moment. However, at the same time she should keep you grounded in reality and responsible for your current situation. You can actively pursue your dreams while bringing in an income to support your lifestyle, and having a good woman along for the ride makes it even sweeter.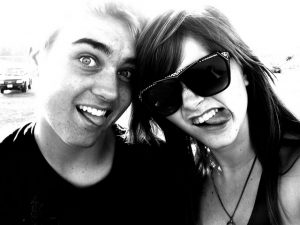 She Remains Cool Even When Things Get Heated
Some men think that a woman who has a hot head is cute and exciting, but that is not a woman that you would want to keep around in the long run. At some point she is going to get you into some trouble. While it's good to have a woman who stands her ground when it's needed, she should be able to keep a lid on her anger for the most part. If your girlfriend can handle challenging situations with grace and calmness, you have a winner.
Keep in mind that what you may think is love may actually just be lust. Also remember that superficial attributes rarely predict whether a woman is a keeper. Search deeper — look at her character and how she carries herself in difficult scenarios to decide if she is a good choice for a long-term relationship.
Posted by Jade
Photo credits: Flickr/gags9999, Flickr/loveiswritten
Did you enjoy reading Dating Advice for Men: 3 Signs That She's a Keeper? Well we enjoyed having you and would like to be friends!
This post contains affiliate links.