Gardening at home, whether it's done indoors or outside in your yard, can be a very satisfying experience. It's estimated that over 160 million Americans garden every year. For many, it's a hobby, for others a profession, for some it's a way of life; it seems all gardeners garden because of its many advantages. Here are four benefits of vegetable gardening that might encourage you to get out there today and sow some seeds.
It Gives You Peace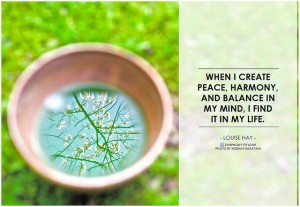 The average day is full of distractions, from the television to disagreements with family members. Your garden is a place where you can find some peace and serenity. The only distraction is the occasional butterfly or bee buzzing by. You can relax and listen to happy birds chirping nearby or put on a pair of headphones and turn on some classical music while you're tending to your vegetable plants or working in the dirt. No matter what's going on in your world, you can find respite by going to your garden and communing with nature.
You Feed Your Family and Save Money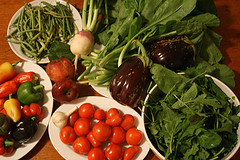 One of the top benefits of vegetable gardening is that it gives you a way to provide your family with healthy, homegrown foods while also saving you money on grocery bills. A one-time investment of about $50 in seeds and supplies for a small garden can yield you hundreds of dollars in vegetables that you would have bought for your family at the supermarket during the year. Additionally, you can harvest the seeds from your newly grown veggies and keep them for a decade or more. Many say that stockpiling seeds is even more valuable than collecting gold–vegetable seeds give you the security of knowing that you'll always be able to feed yourself and your loved ones.
You Get Moderate Exercise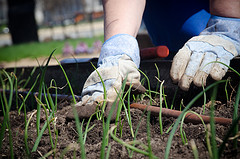 If you've been looking for a way to ease back into a more active lifestyle, vegetable gardening just might be the solution. It gives you a way to do moderate exercise with a purpose.It's estimated that you can burn 300 calories in an hour of gardening.
You'll have an excuse to walk more as you carry supplies to and from your garden. You have to dig holes and till the soil with repeated back and forth motions. You'll also have to bend and stretch to pull weeds and pick your greens. Once you get used to performing these activities every day and your body feels more refreshed, you might be inspired to step it up and start doing morning jogs around your neighborhood or a little yoga for lunch.
Your Kids Learn How to Grow (In More Ways Than One)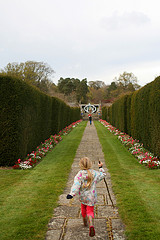 If you have young children or teens, vegetable gardening could be an activity that changes their lives and inspires them in the future. A lot of young people in modern times are housebound — tied to their computers. They rarely come outside unless they are trying to get better reception on their cellphones. If you show them how to garden from a young age, you'll teach them the timeless lesson about sowing good seeds, watering them, watching them grow and then reaping the benefits. This lesson will apply to just about every area of their lives.
Let these 4 benefits of vegetable gardening be your inspiration for starting your own home garden this year. You may be surprised at how rewarding and uncomplicated it is to grow your very own veggies.
Posted by Jade
Photos courtesy: Flickr/pictoquotes, Flickr/galant, Flickr/usdagov, Flickr/all-seeing_angler
Did you enjoy reading 4 Amazing Benefits of Vegetable Gardening? Well we enjoyed having you and would like to be friends!
This post contains affiliate links.