Have you had an episode of sleep paralysis, where you can't move while sleeping but are aware of your surroundings?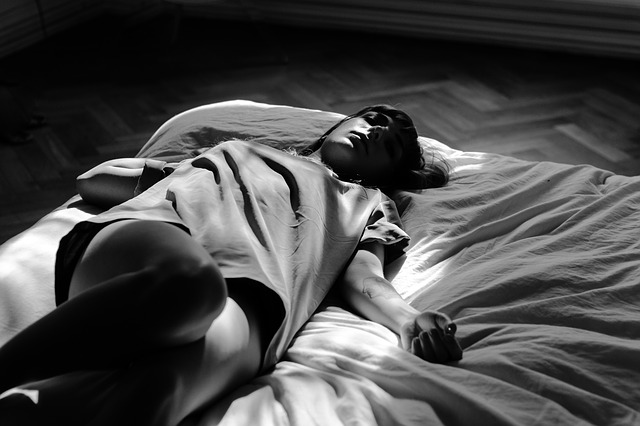 In a sleep paralysis dream, you see and feel yourself in your bed and the room around you looks normal, but you cannot move your body. In short, it feels like your mind wakes up before your body does.
I personally agree with the theory that this is a situation where your brain is protecting you from sleep walking. The National Sleep Foundation classifies sleep paralysis as parasomnia. WebMD provides a list of factors that may contribute to this issue.
But there still isn't that much scientific research on what actually causes or can prevent these sleep paralysis dreams. I've come up with a few questions, based on my own experiences, that may help explain why sleep paralysis episodes happen:
1. Are you sleep deprived? Is your sleep schedule off? Have you missed a night of sleep recently or do you sleep less than 6 hours a night regularly?
2. Do you feel a pain in the back of your neck before you go to sleep or when you wake up? Or both? Does it feel like you need a massage?
3. How often do you experience these dreams? Do you get them regularly, or do they just start up out of nowhere after months or years?
4. Have you had any health issues directly preceding these dreams, such as the flu or a migraine? What was the issue? Are you on any medication?
5. Are you anxious or scared before going to sleep? Do you generally struggle with anxiety? Was something particularly stressful happening in your life at the time you experienced sleep paralysis ?
6. Have you experienced any significant life change in the weeks or months preceding the occurrence of these sleep paralysis dreams?
7. Do you feel as if something is watching you or holding you down in your sleep paralysis dream?
8. What position are you sleeping in when you have this type of dream? On your stomach, on your back, or on your side?
9. If you sleep on your side, which way are you facing when this happens?
10. Have you figured out a way to break out of the sleep paralysis? Such as blinking, relaxing, or praying? If so please explain what works for you.
11. Have you had these episodes since childhood or did it only begin in adulthood? At what age? How many times in total?
Post any helpful thoughts you have regarding sleep paralysis and what may be the cause of it in the comments area.
Posted by Jade
Image courtesy Pixabay
Did you enjoy reading Understanding Sleep Paralysis: Can't Move While Sleeping or Dreaming? Well we enjoyed having you and would like to be friends!
This post contains affiliate links.