One of the happiest moments you'll experience is going to your dentist's office for a checkup and getting a good report. This is especially true if you've had a problem with your teeth in the past, such as gum disease or tooth decay. If you want to hear good news from your dentist at your next appointment, you have to go the extra mile for your smile. Here are five keys to achieving optimal dental health.
Brushing, Flossing, and Rinsing Every Night at Bedtime
To avoid problems with gum disease and tooth infections, you must keep your teeth clean and free from debris. While it isn't always possible to brush and floss after every meal, it is extremely important to completely remove food particles before you go to bed at night. Bad bacteria feed on leftover food, leading to a buildup of plaque, which is the main culprit behind tooth and gum infections. In addition to brushing and flossing, clear debris by rinsing with a mouthwash recommended by your dentist. And of course, brushing when you wake up will give you a fresh start in the morning.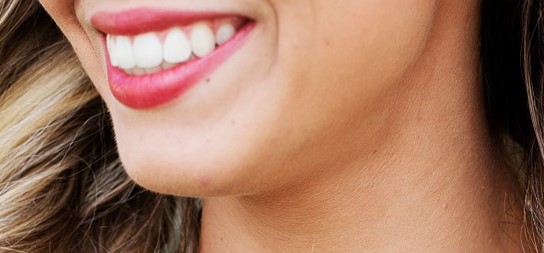 Avoid Acidic Foods and Drinks
Another important key to optimal dental health is to avoid acidic foods and beverages. Acid can erode tooth enamel and cause unsightly tooth discoloration, as well as cause bone tissue to deteriorate. Here are a few of the most common foods that have low pH levels:
–          Red meats
–          Processed foods
–          Deli meats
–          Candy and cakes
–          Soda
–          Coffee
–          Beer
–          Citric fruits
–          Any food or beverage with high sugar content
Eating Good Foods (Mostly Vegetables)
What you put in your body can have a positive effect on the condition and health of your teeth. Protect your smile by eating foods that are rich in vitamins, minerals, and antioxidants, especially green leafy vegetables. Here are a few suggestions for foods to purchase at your next visit to the grocery store:
–          Spinach, which is high in calcium and folic acid.
–          Raw or lightly blanched broccoli are high in iron and antioxidants, and helps clean the teeth with each crunchy bite.
–          Carrots and celery are crunchy, healthy snacks that also help clean the teeth.
–          Apples help scrub away plaque when you chew.
–          Green grapes are high in vitamin C, which promotes bone and tooth health.
–          Low-fat cheese cleans teeth by promoting saliva production, and is high in calcium.
Regular Professional Cleanings
Your dentist can see every part of the inside of your mouth, including places you can't see when you look into the mirror every morning. That's why it's important to see your dentist for a professional cleaning at least twice per year. Having a relationship with your dentist is a crucial part of maintaining optimal dental health.
Consider Reconstructive or Orthodontic Work
Unfortunately, not every person is born with teeth that are perfectly aligned and positioned. Many patients have overbites, underbites, crossbites, crooked or too-small teeth, and unattractive gaps that can make it difficult to eat, talk, and smile. While these issues are sometimes considered cosmetic, they are also potentially disruptive to your dental and oral health. Talk to your dentist about correcting these issues, and the various options available, which may include braces, crowns, or cosmetic contouring.
You don't have to settle for mediocre dental health. With a few new habits, you can achieve optimal dental health and ensure that your teeth stay healthy for many years.
Did you enjoy reading 5 Keys to Optimal Dental Health? Well we enjoyed having you and would like to be friends!
This post contains affiliate links.