This recipe for a Mexican Style Doritos Bake is great if you're in the mood for something filling with lots of flavor. It tastes like a combination of some of your favorite foods and of course has that cheesy taste of Doritos tortilla chips.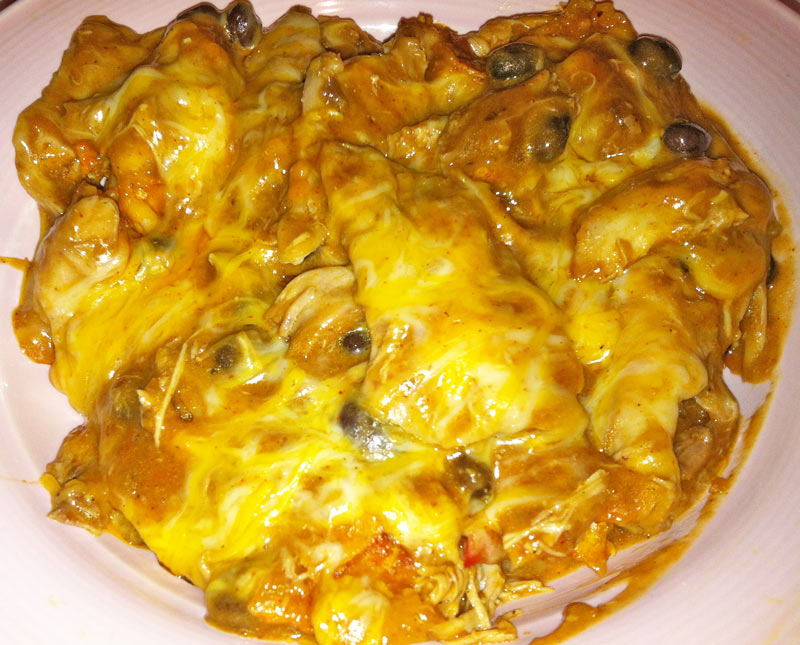 Ingredients
1 bag of Doritos or similar brand of cheese tortilla chips
Sour cream (optional)
2 cups of chicken (cooked & shredded)
1 can of cream of chicken
1 8 oz bag of Mexican taco cheese
1 can of black beans (drained)
1 package of taco seasoning
1/4 cup green pepper (diced)
1/4 cup onions (diced)
1/2 cup Roma tomatoes (diced)
1 tablespoon oil
Instructions
In a sauce pan on medium heat, add oil, peppers and onions and sauté until soft. Then add tomatoes. Cover and allow to simmer for 5 minutes. Remove from heat and strain out excess liquid.
Then in the same sauce pan on medium heat add chicken, black beans, cream of chicken and taco seasoning. Mix well. Carefully stir in tomatoes, onions and peppers. Heat for 5 minutes and remove from heat.
Next, in a large casserole dish, put a generous portion of Doritos on the bottom (whole or crushed, up to you) then put a layer of mixture on top. Continue to make as many layers as possible. Lastly, spread the Mexican cheese on top and bake at 350* until cheese is melted. Serve with a dollop of sour cream on top if you wish.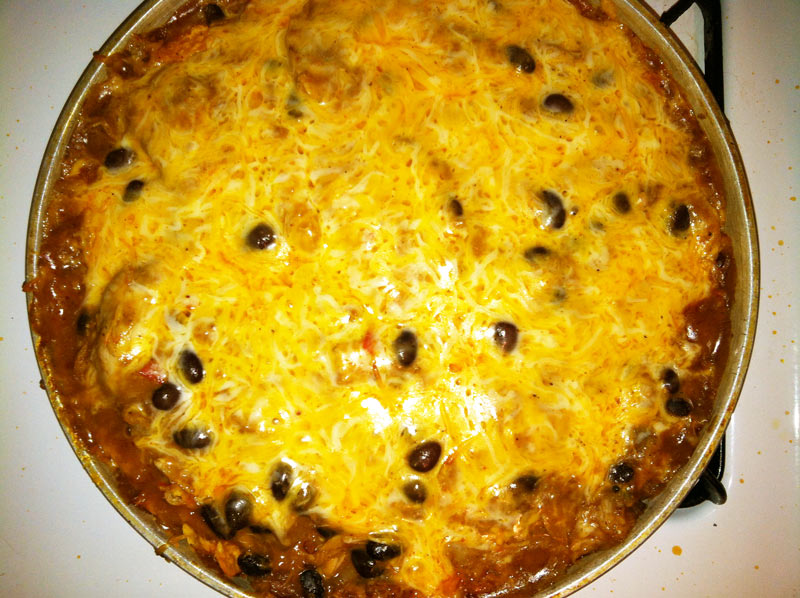 Enjoy!!!!
Posted by Eve
Did you enjoy reading Mexican Style Doritos Bake — Filling and Flavorful? Well we enjoyed having you and would like to be friends!
This post contains affiliate links.