If you like creamy sauces and Parmesan cheese, you will absolutely enjoy this recipe for Chicken Penne Alfredo with Peppers. This dish is infused with the awesome flavors of onions, peppers and garlic. What's really nice about this recipe is that you can use just about any pasta in your pantry.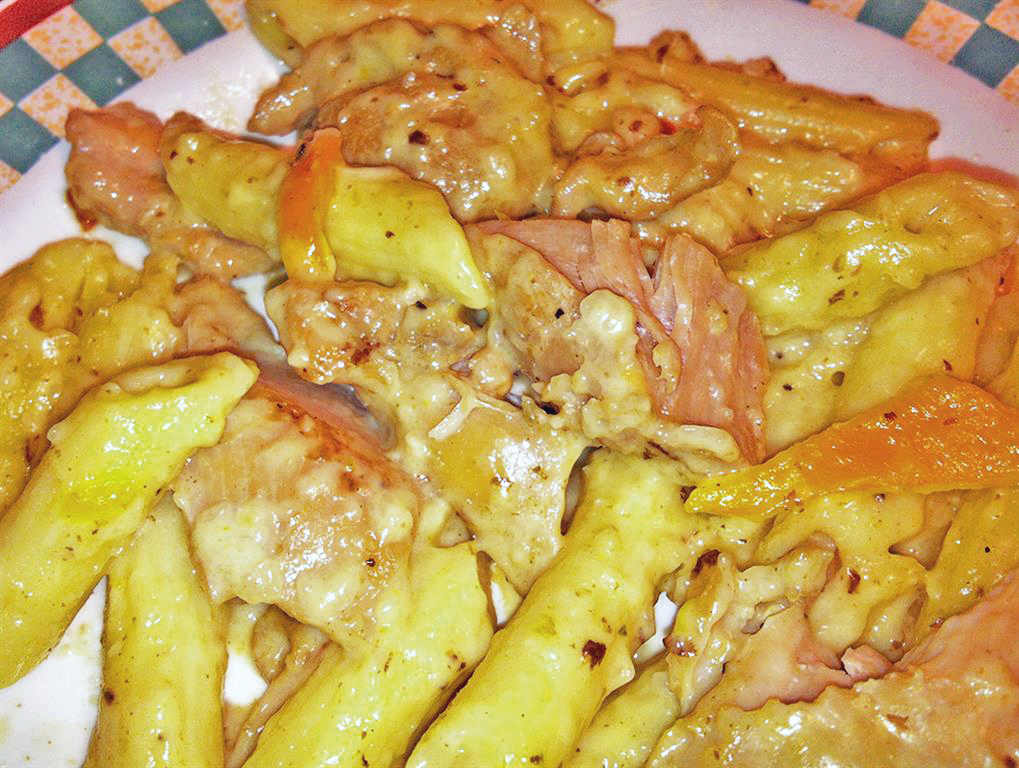 Ingredients
1 box penne pasta cooked
2 lbs chicken thighs cut into bite sized pieces
2 tablespoons olive oil
2 tablespoons butter
1/2 yellow pepper thinly sliced
1/2 orange pepper thinly sliced
1/2 onion thinly sliced
3 garlic cloves grated
2 tablespoons Italian seasoning
1/2 teaspoon crushed red pepper flakes
1 cup chicken broth
1 1/2 cups heavy cream
Salt and pepper to taste
1 /4 cup Parmesan cheese
Instructions
In a large skillet, on medium high heat add olive oil and chickens pieces. Brown chicken. Now, add onion and peppers. Cook for 2-3 minutes. Remove from pan and set aside. Using the same skillet on medium high heat add butter, chicken broth, heavy cream, grated garlic, Parmesan cheese, Italian seasoning, salt, pepper stir together and bring to a summer. Gently whisk while simmering, until sauce thickens. Replace chicken, onions and peppers to sauce.
Gently combine penne with sauce.
Enjoy this delicious Chicken Penne Alfredo with Peppers!!!
Posted by Eve
Did you enjoy reading Chicken Penne Alfredo with Peppers? Well we enjoyed having you and would like to be friends!
This post contains affiliate links.