If you are looking for an easy, low-calorie, healthy seafood recipe this could be it. These fish fritters not only make a terrific main dish for dinner, but are really nice for lunch as well. You can use whichever fish that you prefer — I prefer whiting or tilapia.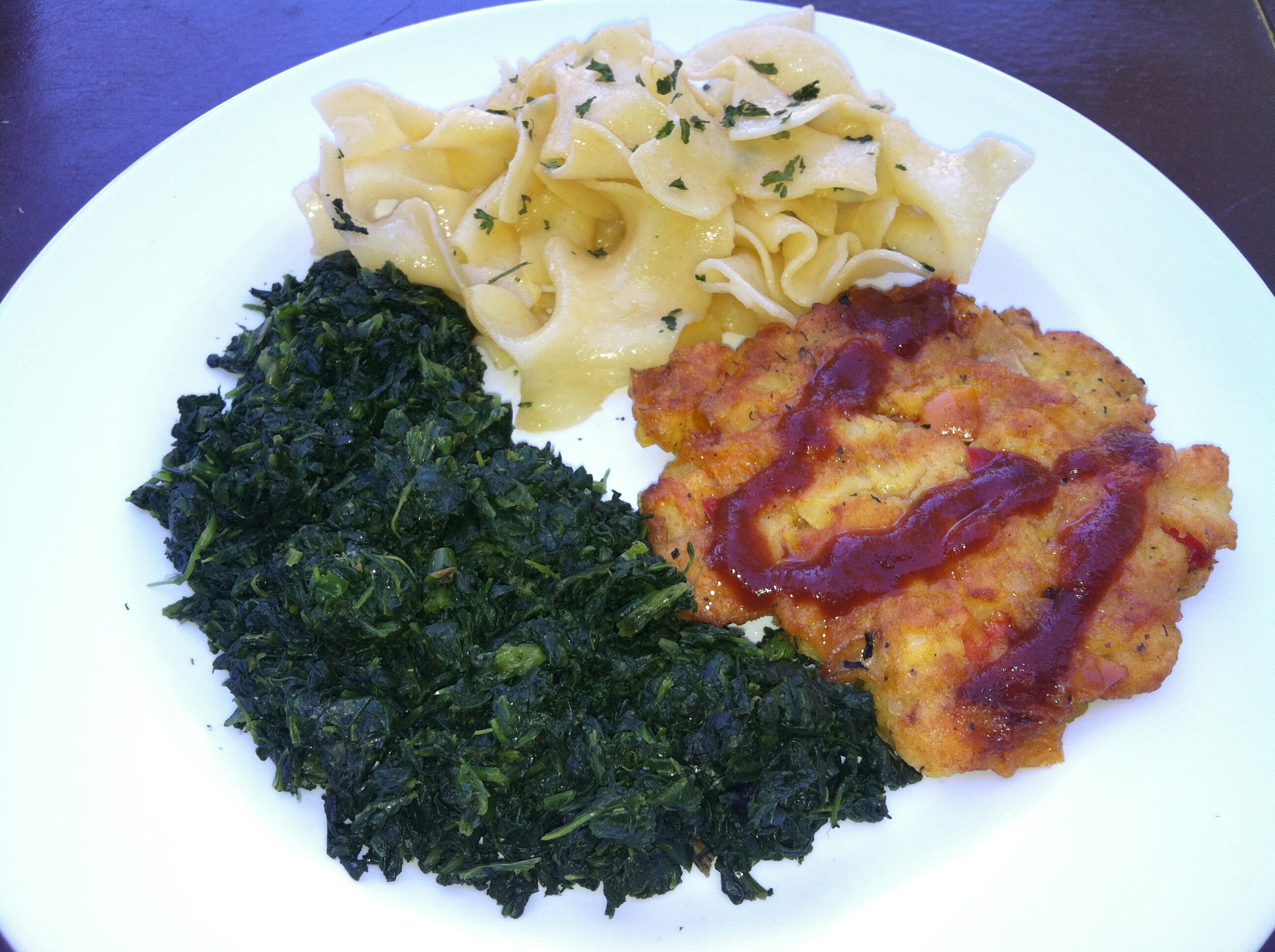 Ingredients
3 whiting fish fillets skinned, all bones removed and cut into small chunks
1 scallion chopped
1 mini red pepper finely diced
2 teaspoons old bay seasoning
1 tablespoon flour
2 tablespoons Extra Virgin Olive Oil
Instructions
In a large mixing bowl add raw fish, scallions, red pepper, old bay seasoning and flour. Gently combine all ingredients. Place a large non-stick griddle on medium heat and add olive oil. Next, make your fish into patties and grill on both sides until golden brown. Make sure to only flip patties once to ensure that it doesn't break apart.
Serve with a small portion of egg noodles and steamed spinach. Or as a lunch, serve with a side salad (or on top of the salad) with a vinaigrette dressing. Also, a squeeze of lemon on top of the fritter will add more flavor.
Enjoy!!!!
Posted by Eve
Did you enjoy reading Pan Grilled Fish Fritters? Well we enjoyed having you and would like to be friends!
This post contains affiliate links.