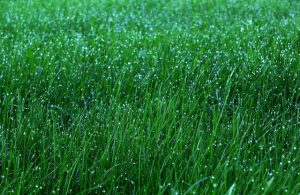 Are you finally ready to get serious about getting your lawn greener and healthier? See these basic grass care tips.
I spent years trying to figure out how to get rid of annoying weeds and get a healthy looking grass lawn—now I'm a bit of an agricultural maven. If you're struggling with your lawn year after year, use these five basic steps to achieving a lush, green, weed-free lawn. You must implement each step with consistency and be patient—with time you'll see positive results.
1. Understand Your Lawn
The first step to having a green lawn is to understand what makes your lawn tick. Grass is a plant like any other plant. It has roots that need nourishing and support. Understand that your lawn needs three basic things to stay lush and green: water, sun and quality fertilizer. These three elements work together to strengthen your grass roots so that they each blade of grass can thrive. If one of these elements isn't in the picture, it's difficult for the lawn to continue to grow healthy and green.